---
#AHA21 Satellite Symposia
Discover cutting-edge science and technology that is advancing cardiovascular treatment. In some instances, accrue more CME in our Satellite Symposia.
---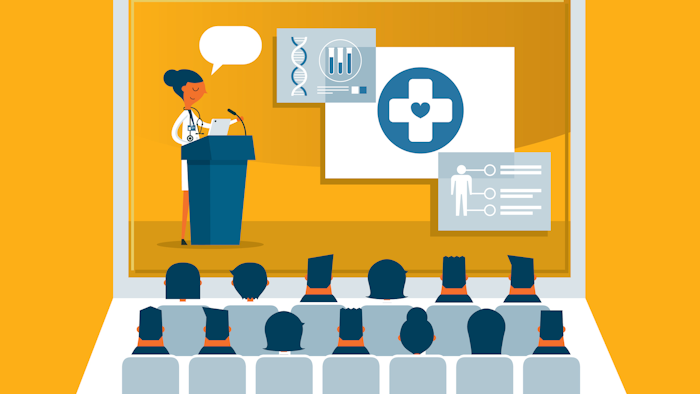 Here's a list of planned programming as of Oct. 20. Open the 2021 Satellite Symposia Schedule for more details.
Saturday, Nov. 13
Making New Strides in Hypertrophic Cardiomyopathy: The Latest Guidelines, Science and Strategies for Early Diagnosis and Tailored Treatment
6:30-7:30 a.m. EST
GLP-1 RAs in Type 2 Diabetes: Clinical and Practical Considerations in Cardiology
5:30-7 p.m. EST
Managing the Heart Failure Patient With Reduced Ejection Fraction: New Perspectives and Emerging Evidence
5:30-7 p.m. EST
Cases and Conversations™: Making the Most of Effective Antithrombotic Strategies in Patients With CAD and PAD
6:30-8 p.m. EST
Antiplatelet Therapy in Patients With Coronary Artery Disease and Acute Ischemic Stroke/Transient Ischemic Attack: A Personalized Approach
7:30-9 p.m. EST
Sunday, Nov. 14
Screening and Management of Chronic and Diabetic Kidney Disease: How Does Your Approach Compare With the Experts?
6-7:30 a.m. EST
Improving the Detection and Management of Cardiac Immune-Related Adverse Events in Patients With Cancer Is a Must: Are You Prepared?
5-6 p.m. EST
Updates in Heart Failure: From Definition to Treatments and Everything In-Between
5-6:30 p.m. EST
Clinical Rundown: 3 Hot Topic Sessions on ASCVD Risk Reduction 
7:30-9 p.m. EST
Hidden in Plain Sight: ATTR CM in Overlooked Patient Populations 
7:30-9 p.m. EST
Monday, Nov. 15
Achieving Lipid Goals: Expert Cardiologist Perspectives on Strategies Beyond Statin Therapy
5-6:30 p.m. EST
Improving Management of AF: Translating Advances in Early Rhythm Control Strategies Into Everyday Practice 
5-6:30 p.m. EST