---
Late-Breaking Science announced
See the impressive lineup of Late-Breaking Science on tap for presentation in Chicago.
---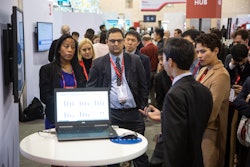 LBS.01. Late-Breaking Science: The Main Event: Changing Clinical Practice
Saturday, Nov. 5 | 9:30-10:30 a.m. | Main Event I
Comparative Effectiveness of Torsemide Versus Furosemide in Heart Failure: Primary Results of the TRANSFORM-HF Trial (TRANSFORM-HF)
Chlorthalidone Compared to Hydrochlorothiazide for the Prevention of Cardiovascular Events in Patients With Hypertension (DCP) 
A Randomized Trial of Pemafibrate for Triglyceride Reduction in the Prevention of Cardiovascular Disease (PROMINENT) 
LBS.02. Late-Breaking Science: Breakthrough Strategies in the HF Journey
Saturday, Nov. 5 | 3-4 p.m. / Main Event I
First-in-Human in vivo CRISPR/Cas9 Editing of the Ttr Gene by Ntla-2001 in Patients With Transthyretin Amyloidosis With Cardiomyopathy 
A Patient-Risk Based Health System Intervention for Acute Heart Failure Care: The Comparison of Outcomes and Access to Care for Heart Failure (COACH) Trial (COACH Trial) 
Early Results of the Patient-Reported Outcome Measurement in Heart Failure Clinic (PRO-HF) Trial (PRO-HF) 
IRONMAN: A Randomized Trial of Intravenous Ferric Derisomaltose in Heart Failure With Reduced Ejection Fraction (IRONMAN)
LBS.03. Late-Breaking Science: High Impact Trials in Intervention and Surgery
Sunday, Nov. 6 | 8-9 a.m. | Main Event I 
Radial Artery Patency and Clinical Outcomes (RAPCO) Randomized Trials—The 15-Year Clinical Outcomes Comparing Radial Artery With Right Internal Thoracic Artery or With Saphenous Vein Grafting (RAPCO) 
Steroids to Reduce Systemic Inflammation After Infant Heart Surgery: The Stress Trial (STRESS Trial)
The Impact of Chinese Herbal Medicine, Tongxinluo in Patients With Acute Myocardial Infarction—Results From the CTS-AMI Trial (CTS-AMI)
Extracorporeal Membrane Oxygenation in the Therapy of Cardiogenic Shock: Primary Results From the Multicenter, Randomized ECMO-CS Trial (ECMO-CS) 
LBS.04. Late-Breaking Science: Mindful Disruption of Chronic HTN Management
Sunday, Nov. 6 | 3:30-4:30 p.m. | Main Event I 
Effectiveness of a Village Doctor-Led Multifaceted Implementation Strategy on Cardiovascular Disease Among Patients With Hypertension: A Cluster Randomized Trial (CRHCP)
Reducing Inequities in Care of Hypertension: Lifestyle Improvement for Everyone: Blood Pressure and Patient-Reported Outcomes (The Rich Life Project) 
The Effect of Adapted Mindfulness Training in Participants With Elevated Office Blood Pressure: The Mindfulness-Based Blood Pressure Reduction (MB-BP) Randomized Clinical Trial (The MB-BP Study) 
Efficacy and Safety of a Quadruple Ultra-Low-Dose Treatment for Hypertension (QUARTET USA): A Randomized Controlled Trial (QUARTET USA)
LBS.05. Late-Breaking Science: Changing How We Prevent Cardiovascular and Renal Disease
Sunday, Nov. 6 | 5-6 p.m. | Main Event I
Randomized Trial for Evaluating Secondary Prevention Efficacy of Combination Therapy—Statin and Eicosapentaenoic Acid (RESPECT-EPA)
Reduction of Lipoprotein(a) With Small Interfering RNA: The Results of the Ocean(a)-DOSE Trial (OCEAN(a) DOSE)
Empagliflozin and Cardiovascular Outcomes in Patients With Chronic Kidney Disease: The EMPA-KIDNEY Trial (EMPA-KIDNEY)
Effect of Low-Dose Statin Compared With Placebo and Six Dietary Supplements on Lipid and Inflammatory Biomarkers: The SPORT Randomized Clinical Trial (SPORT)
LBS.06. Late-Breaking Science: Drugs and Strategies in ACS and Revascularization
Sunday, Nov. 6 | 5-6 p.m. | Main Event II 
Bivalirudin With a Post-PCI High-Dose Infusion Versus Heparin Monotherapy During Primary PCI in Stemi: The Randomized Bright-4 Trial (BRIGHT-4)
Efficacy and Safety of Indobufen Versus Aspirin After Coronary Drug-Eluting Stent Implantation: A Randomized, Open-Label, Non-Inferiority Trial (OPTION)
Comparison of a Precision Care Strategy With Usual Testing to Guide Management of Stable Patients With Suspected Coronary Artery Disease: The Precise Randomized Trial (PRECISE)
ISCHEMIA-EXTENDed Follow-Up Interim Report (ISCHEMIA-EXTENDed) 
LBS.07. Late-Breaking Science: Preventing Limb Loss Through Vascular Interventions and Venous Therapies
Monday, Nov. 7 | 8-9 a.m. | Main Event I 
Best Endovascular Versus Best Surgical Therapy for Patients With Chronic Limb Threatening Ischemia (BEST-CLI) Trial: Clinical Results (BEST-CLI)
Best Endovascular Versus Best Surgical Therapy for Patients With Chronic Limb Threatening Ischemia (BEST-CLI) Trial: Quality of Life Analyses (BEST-CLI)
Rivaroxaban to Reduce the Risk of Major Venous and Arterial Thrombotic Events, Hospitalization and Death in Medically Ill Outpatients With COVID-19: Primary Results of the PREVENT-HD Randomized Clinical Trial (PREVENT-HD)
A Multicenter Clustered Randomized Trial of a Universal Electronic Health Record-Based Venous Thromboembolism Risk Assessment Model as Integrated Clinical Decision Support for Prevention of Thromboembolism in Hospitalized Medically Ill Patients (IMPROVE Trial)
LBS.08. Late-Breaking Science: Treating Atrial and Supraventricular Arrhythmias
Monday, Nov. 7 | 11 a.m.-Noon | Main Event I 
The Impact of "First-Line" Rhythm Therapy on Atrial Fibrillation Progression: The Progressive-AF Trial (PROGRESSIVE-AF)
Self-Administered Etripamil for Termination of Spontaneous Paroxysmal Supraventricular Tachycardia: Primary Analysis From the Rapid Study (RAPID) 
Efficacy and Safety of Botulinum Toxin Type A for the Prevention of Postoperative Atrial Fibrillation in Cardiac Surgery Patients: Results From the Phase 2 Nova Study (NOVA)
Clinical Trial to Evaluate an Atrial Fibrillation Stroke Prevention Shared Decision-Making Pathway (ENHANCE-AF) 
LBS.09. Late-Breaking Science 9: Resistant HTN: A Pressure Cooker
Monday, Nov. 7 | 3-4 p.m. | Main Event I 
Top-Line Results of The First-in-Class Aminopeptidase-A Inhibitor Firibastat in Treatment-Resistant Hypertension (FRESH) Study (FRESH)
Sustained Blood Pressure Lowering Effect With the Dual Endothelin Receptor Antagonist Aprocitentan in Resistant Hypertension: Results From a Randomized, Controlled Study Including a Withdrawal Phase (PRECISION)
Results From a Phase 2, Randomized, Double-Blind, Placebo-Controlled Trial Evaluating the Efficacy and Safety of Baxdrostat in Patients With Treatment-Resistant Hypertension (BrigHTN)
Effect of Radiofrequency Renal Denervation on Blood Pressure in the Presence of Antihypertensive Drugs: 6-Month Primary Results From the SPYRAL HTN-ON Med Expansion Randomized Trial (SPYRAL HTN-ON)
Featured Science Sessions
FS.01. In-Depth and Fresh Look in Heart Failure Trials
Sunday, Nov. 6 | 8-9 a.m.
The Effect of Percutaneous Revascularization on Arrhythmic Risk in Ischemic Left Ventricular Dysfunction (REVIVED-BCIS2)
Natriuretic Response With Acetazolamide in Acute Heart Failure With Volume Overload: Analysis From the ADVOR Trial (ADVOR)
Decongestion With Acetazolamide in Acute Decompensated Heart Failure Across the Spectrum of Left Ventricular Ejection Fraction: A Pre-Specified Analysis From the Advor Trial (ADVOR)
Empagliflozin and Cardiac Remodeling in People Without Diabetes: Primary Results of EMPA-HEART 2 CardioLink-7 Randomized Placebo-Controlled Trial (EMPA-HEART 2)
First and Repeat Episodes of Worsening Heart Failure in Patients With Heart Failure With Mildly Reduced and Preserved Ejection Fraction: An Analysis of Deliver (DELIVER)
FS.02. New Insights — Cardiac Surgery
Sunday, Nov. 6 | 9:30 -10:30 a.m.
Myosin Inhibition in Patients With Obstructive HCM Referred for Septal Reduction Therapy: 32-Week Active Blinded Crossover Results From Valor-HCM Trial (VALOR-HCM)
Electrocardiographic Changes After Cardiac Surgery and 30-Day Mortality (VISION Cardiac Surgery)
Interim Results of a Phase 2 Study With RBT-1 Evaluating Postoperative Course in Patients Undergoing Elective CABG/Valve Surgery on Cardiopulmonary Bypass (The START Study)
Results From the Clinical Implementation of Partial Oral Treatment of Patients With Infectious Endocarditis; A Nationwide Study. Time for Poetry?
FS.03. Featured Science in Heart Rhythm Medicine
Sunday, Nov. 6 |  5-6 p.m.
Feasibility and Safety of Intravenous Sotalol Administered as a Loading Dose to Initiate Oral Sotalol Therapy in Adult Patients With Atrial Fibrillation - DASH AF Study (DASH-AF)
Subcutaneous Implantable Cardioverter-Defibrillator System Post Approval Study: Primary Results (S-ICD PAS)
Apixaban or Vitamin K Antagonists for Stroke Prevention in Patients With Atrial Fibrillation on Hemodialysis: Results of the Randomized Axadia-AFNET 8 Trial (AXADIA-AFNET 8)
Association of Genetic Risk and Outcomes in Patients With Early Rhythm Control Therapy in Atrial Fibrillation: Results From the East-afnet4 Study (EAST-AFNET4)
FS.04. Emerging Heart Failure Science
Monday, Nov. 7 | 8-9 a.m.
Safety and Efficacy of Non-Ischemic Hypothermic Machine Perfusion (NIHP) in Human Heart Transplantation With an Ischemic Time of 6-8 Hours
A Randomized, Multicenter, Placebo-Controlled Trial of the Beta3 Adrenergic Agonist, Mirabegron on Left Ventricular Mass and Diastolic Function in Patients With Structural Heart Disease, the Beta3lvh Trial (BETA3LVH)
The Prelieve Trial: Final 1-Year Outcomes of the Prospective Atrial Flow Regulator Study in Heart Failure Patients and Responder Analysis (Prelieve)
Exercise for the Prevention of Anthracycline-Induced Functional Disability and Cardiac Dysfunction: The Breast Cancer Exercise Intervention (BREXIT) Study (BREXIT)
Dissemination of a Decision Support Tool for Left Ventricular Assist Device: How a Majority of United States Programs Implemented I-DECIDE-LVAD into Standard Patient Evaluations (I-DECIDE-LVAD)
STRONG-HF: Successful Post-Discharge Management of Heart Failure
FS.05. Evolving Science in COVID-19
Monday, Nov. 7 | 8-9 a.m. 
Anti-c5a Vilobelimab Reduces All-Cause Mortality in Critically Ill Covid-19 Patients and in Those With Comorbid Hypertension: A Phase 3 Randomized Double-Blind, Placebo-Controlled Study (PANAMO)
A Randomized Trial of Lipid Metabolism Modulation With Fenofibrate for Acute Coronavirus Disease 2019 (FERMIN)
Impact of Coronavirus Disease-2019 on Participants in Deliver (DELIVER)
Rare Coding Variants in Cardiomyopathy-Associated Genes Predispose to Severe Covid-19 and Cardiac Injury (COVID-CARDOGEN)
Prevalence of Myocarditis Among Patients Hospitalized With Laboratory-Confirmed SARS-CoV-2 Infection―14 US States, March 2020-May 2022 (COVID-NET)
FS.06. Optimal Management Post PCI/ACS
Monday, Nov. |  9:30-10:30 a.m.
Long-Term Outcomes of an Invasive versus Conservative Strategy in Stabilised Patients Aged 80 Years or Older With Non-ST-Elevation Acute Coronary Syndrome, After Eighty Study: A Randomised Controlled Trial (After Eighty Study)
Long-Term Follow-Up of Aspirin vs. Clopidogrel Monotherapy in the Chronic Maintenance Period After Percutaneous Coronary Intervention: The Host-Exam Extended Study
Impact of Ticagrelor With or Without Aspirin on Total and Recurrent Bleeding and Ischemic Events After PCI: Results From the Twilight - Recurrent Events Sub-Study (TWILIGHT)
Effect of Semaglutide on Progression of Coronary Atherosclerosis in Patients With Type 2 Diabetes: Final Results of the Stop Study (STOP) 


FS.07. A Second Look at Practice-Changing Heart Failure Trials
Monday, Nov. 7 | 11 a.m.-Noon
 The Effects of Dapagliflozin on Symptoms, Function and Quality of Life in Patients With Heart Failure and Mildly Reduced or Preserved Ejection Fraction: Results From the DELIVER Trial (DELIVER)
Baseline Characteristics, Outcomes, and Treatment Response to Dapagliflozin in Patients Treated With an MRA or ARNI in DELIVER (DELIVER)
Sex Differences in Characteristics, Outcomes and Treatment Response With Dapagliflozin Across the Range of Ejection Fraction in Patients With Heart Failure (DAPA-HF, DELIVER)
Differences in Clinical Characteristics, Outcomes, and Treatment Response to Dapagliflozin Across the Range of Ejection Fraction in Black and White Patients With Heart Failure: A Pooled Analysis of DAPA-HF and Deliver (DAPA-HF, DELIVER)
Comparison of Clinical Outcomes and Efficacy of Empagliflozin in Black vs White Patients With Heart Failure: A Pooled Analysis From the EMPEROR Program (EMPEROR-Pooled)
Long-Term Survival After Cardiac Resynchronization in Ambulatory Heart Failure (RAFT)
 FS.08. Digital Innovations to Improve CVD Prevention
Monday, Nov. 7 | 11 a.m.-Noon 
Randomized, Controlled Trial of Digital Nutritional Cognitive Behavioral Therapy in Patients With Type 2 Diabetes Mellitus: Primary Outcomes of the BT-001 Pivotal Trial at 180 Days (BT001 PIVOTAL) - Accepted, Not Confirmed
A Randomized Controlled Trial of a Remotely Delivered Mobile Health Intervention to Augment Cardiac Rehabilitation: The Virtual AppLication-Supported ENvironment To INcrease Exercise (VALENTINE) Study (The VALENTINE Study)
Smartphone-Based Cardiovascular Risk Reduction in Breast Cancer Patients [Smart-Breast]: A Randomized Controlled Trial (SMART-BREAST)
A PRagmatic Trial Of Messaging to Providers About Treatment of HyperLIPIDemia (PROMPT-LIPID)
Incidental Coronary Artery Calcium: Opportunistic Screening of Prior Non-Gated Chest CTs to Improve Statin Rates (NOTIFY-1) - Accepted, Not Confirmed
FS.09. The Present and Future of Lipid Lowering
Monday, Nov. 7 | 3-4  p.m.
ARO-ANG3, an Investigational RNAi Therapeutic, Decreases Serum Angiopoietin-Like Protein 3, Triglycerides, and Cholesterol in Patients With Mixed Dyslipidemia (ARCHES-2)
ARO-APOC3, an Investigational RNAi Therapeutic, Decreases Serum Apolipoprotein C3, Triglyceride, and Non-HDL-C Concentrations While Increasing HDL-C in Patients With Severe Hypertriglyceridemia (SHASTA-2)
Long-Term Efficacy of Very Low LDL-Cholesterol Levels With the PCSK9 Inhibitor Evolocumab: Analysis of the FOURIER and FOURIER-OLE Studies (FOURIER-OLE)
Efficacy and Safety of Twice-Yearly Subcutaneous Inclisiran in Patients With High Cardiovascular Risk and Elevated Low-Density Lipoprotein Cholesterol up to 4 Years-The Orion-3 Trial
Individual Participant Data Meta-Analysis of New-Onset and Worsening Diabetes Mellitus in Large-Scale Randomized Double-Blind Trials of Statin Therapy
Learn more about Late-Breaking Science and other Featured Sessions by visiting the Online Program Planner.