---
The Science & Technology Hall
The Science & Technology Hall serves as host to myriad learning and engagement opportunities at Scientific Sessions.
---
Visit with more than 150 exhibitors, explore thousands of posters featured in five distinct poster areas, experience the Simulation Zone, take part in the AHA networking opportunities in the Heart Hub and Membership Lounge, get a new headshot in the Headshot Studio, have your Lp(a) tested and take a break in the charging lounge and so much more. Make time to visit the science & Technology Hall.
Science & Technology Hall hours
Sunday, Nov. 12 | 9 a.m.-5 p.m.
Monday, Nov. 13 | 9 a.m.-3 p.m.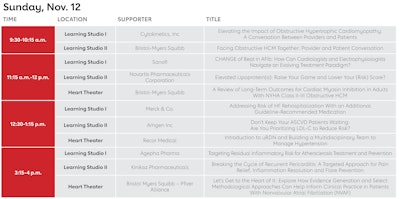 Thumbnails: