---
ReSS: Resuscitation research moving life-and-death boundaries
---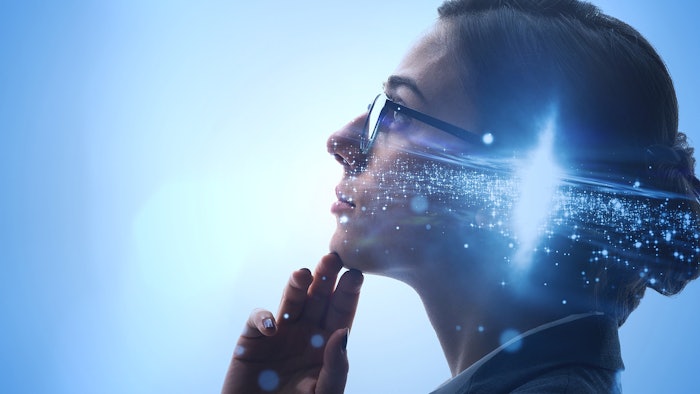 The line between life and death may be moving — especially in light of new treatments and technologies — according to speakers who revealed promising research results in Monday's "Pushing the Boundaries of Resuscitation" session.
ARREST Trial
Demetris Yannopoulos, MD, professor of medicine in the Center for Resuscitation Medicine at the University of Minnesota in Minneapolis, presented results of the ARREST Trial, which compared extracorporeal membrane oxygenation (ECMO)-facilitated resuscitation versus standard advanced cardiac life support for refractory ventricular fibrillation out-of-hospital cardiac arrest.
"As most of you know, standard resuscitation strategies are inefficient as the duration of CPR increases," Dr. Yannopoulos said. "Survival is grim after 30 minutes of CPR, even in patients with initial shockable rhythms."
In survival probability studies conducted in Japan, Korea and the U.S., it's evident the majority of survival occurs in those having had 25 minutes or less of CPR. CPR survival is greatly reduced after 30 minutes, and no one usually survives beyond 40 minutes.  
"At the University of Minnesota over the last five years, we initiated an ECMO-based protocol to facilitate resuscitation, providing access to the cath lab and identifying the cause of the arrest," Dr. Yannopoulos said.
Using this novel protocol, "we showed that early advanced cardiac life support with ECMO, followed by coronary angiography and hospital admittance, could lead to a 45% survival rate and hospital discharge. This compares to historical controls where advanced cardiac life support for 45 minutes at the scene led to either people being declared dead in the field or in those who had pulses and were admitted to the hospital having about a 15% survival rate."
ARREST was a randomized phase 2, single center, multiple EMS clinical trial in a metropolitan area to examine safety and efficacy endpoints. The mean age of the 30 study participants was 59 years, and the majority were male and White persons.
Survival to hospital was 42.9% for the ECMO-facilitated resuscitation versus 6.7% in the standard ACLS treatment group. 
Researchers ended the study due to the superiority of early ECMO-facilitated resuscitation compared to standard ACLS as indicated by the pre-specified protocol-based stopping criteria.  
Dr. Yannopoulos also said the functional status of survivors at three and six months post-discharge was favorable, consistent with prior published work.
Machine learning in predicting neurologic recovery
Quantitative EEG and machine learning in post-arrest cardiac care can improve outcomes, said Edilberto Amorim, MD, assistant professor of neurology at the University of California, San Francisco.
"As a clinician, I use physiology to guide management of cardiac arrest patients and care in ICU," Dr. Amorim said. "However, current patient monitoring technologies do not integrate the complex physiology recorded from outpatients.
"We are really behind on developing these technologies for the brain. While we can monitor the brain with EEG, we do not have a well-developed method to measure the change in the patient's brain physiology after interventions."
Dr. Amorim explored how quantitative approaches to EEG data can help uncover patient phenotypes, tailor neurological function assessment of patients and how machine learning and deep learning methods can improve neurological recovery prediction.
"I start my days by going through EEGs page by page, looking for seizures," he said. "It would be much easier for me to start a day by clicking through the seizures on all of the relevant pages that a computer already picked for me."
This approach to clustering and visualizing data is a type of unsupervised learning method that lets the data speak for itself, he said.
Besides amassing EEG data on seizures, machine and deep learning could evaluate other information, including how long patient were down, how long they were coded, if they were shocked and whether seizures were treated.
Dr. Amorim said he wants to understand how different interventions may contribute to brain injury and patient outcomes, how the withdrawal of life-sustaining therapies plays a role on predictions and how the treatment affects the EEG.
"I think these tools will be very helpful to untangle those relationships," he said.
BrainEx platform
Stefano Giovanni Daniele, MD, PhD, a Paul and Daisy Soros Fellowship winner at Yale University, discussed using the BrainEx technology to investigate the ability to restore circulation and cellular function in the brain. BrainEx consists of computer-controlled pumps and filters that send a solution through a dead, surgically exposed brain, with an ebb and flow similar to the body's natural circulation.
Dr. Daniele showed results of tests from animal studies, illustrating that the brain can be resilient to prolonged interruptions of blood flow — which could lead to future advancements in stroke and cardiac arrest research. 
Among the many goals, Dr. Daniele said it's important to understand how the large mammalian brain reacts to circulatory arrest and to develop ways to salvage brain function for improved resuscitation.
Dr. Daniele has provided evidence that cell death in the postmortem brain occurs over a longer window than widely thought, that postmortem cells retain the capacity for ex vivo restoration with the appropriate interventions in the fully intact brain and global cerebral metabolism can be reinstated multiple hours after death.
"What is critically important is these cellular and metabolic functions occur in the absence of organized electrical activity, and this point merits further investigation," he said.