---
Session presenters call on cardiologists to expand patient care for diabetes
---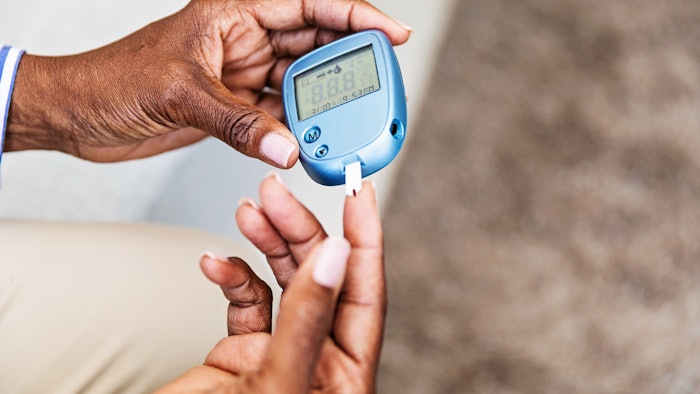 It's time for cardiologists to expand their role in caring for patients with diabetes, said Eugene Braunwald, MD, FAHA, co-moderator of Sunday's "Sweet on You: A Primer on Diabetes for the CV Community" session.
"If you look at what cardiologists did 25 years ago, it was very much focused on the heart alone, and now it has been expanding," said Dr. Braunwald, the distinguished Hersey Professor of Medicine at Harvard Medical School and founding chair of the TIMI Study Group at Brigham and Women's Hospital in Boston.
"We have reached a new point where cardiologists have to take a much more aggressive role and can't put all the responsibility on endocrinologists."
Dr. Braunwald said three paradigm shifts kindle the need to redirect responsibility: 
1.    SGLT2 inhibitors effectively manage cardiac and renal dysfunction in people with Type 2 diabetes.
2.     Managing HFrEF (without DM) has improved.
3.     SGLT2i is renal protective in patients with chronic kidney disease, with and without diabetes.
"So, there have been tremendous advances that impact the care of patients with diabetes and also those with heart and kidney failure without diabetes," he said.
Logistics are part of why cardiologists are being called upon to take a more active role in patient care related to diabetes, said Erin A. Bohula, MD, cardiovascular medicine and critical care specialist at Brigham and Women's Hospital in Boston and one of five presenters in the session co-moderated by Nandini Gupta, MD, a cardiologist in Toronto, Canada.
Diabetes is an increasingly global threat, and by 2045, an estimated 700 million people will have diabetes, Dr. Bohula said. Currently, 34 million adults in the U.S. have diabetes, including more than 7 million who are undiagnosed. That means the approximate 7,495 endocrinologists in the U.S. would have to see about 4,500 patients each.
"This clearly means that we need to have other forces to help the endocrinologists manage patients," said Dr. Bohula, noting research that indicates cardiologists represent a small proportion of doctors prescribing SGLT2i medicines. "I am hopeful that as we learn more about this, we will see more participation from cardiologists getting on board. As a group, we need to do better."
Cardiologists treating diabetes also makes sense from a scientific perspective, said Michael E. Farkouh, MD, MSc, professor and vice chair of research in the Department of Medicine at the University of Toronto, Canada.
"The wakeup call is here — in the community and it's been well-announced today — that T2 diabetes should be considered a cardiovascular disease," Dr. Farkouh said.
Controlling risk factors should be a big part of optimizing medical therapy, he said. "If we don't have optimal medical therapy, I think we are failing our patients. More than 50% of mortality reduction has been because of risk factor control."
"This is why there is such importance in optimizing medical therapy," he said.
In patients with diabetes and advanced multivessel CAD, coronary artery bypass grafting is significantly effective compared to PCI. And CABG surgery is the preferred method of revascularization for patients with diabetes and advanced multivessel CAD, Dr. Farkouh said.
Diabetes drugs could benefit patients with heart disease even if they don't have diabetes, according to Subodh Verma, MD, PhD, FRCSC, professor and research chair in CV Surgery at the University of Toronto, Canada.
"Two trials, DAPA-HF and EMPEROR, tell us the same unified story," Dr. Verma said. "This was a serendipitous finding. It brought these two drugs to the forefront and introduced a new paradigm in the treatment of heart failure, and they work equally well in people with and without diabetes. It is time to add empagliflozin and dapagliflozin as a pillar in the treatment of heart failure."
Research trials indicate that both drugs are well tolerated without excess in renal side effects, he said. Both drugs performed similarly in all categories.
Focusing on diabetes treatment in cardiology will require a strategy, said Jorge Plutzky, MD, director of preventive cardiology at Brigham and Women's Hospital in Boston.
Various barriers have existed since the call to involve more cardiologists accelerated in 2000. They include conception barriers ("I didn't 'sign up' for this."), logistical barriers (no infrastructure) and knowledge base (do no harm, missing experience), Dr. Plutzky said.
But education, experience, shared resources and novel strategies can overcome the barriers, Dr. Plutzky said. He pointed to the increasing amount of guideline and society support for cardiologists managing diabetes.
Cardiologists managing diabetes will progress from them helping diagnose Type 2 diabetes to increasing discussion about diabetes medicine with primary care providers to helping manage the disease to finally managing it.