---
Welcome new 2020 American Heart Association Fellows
Now more than ever, it's important to take the time to celebrate. Please join us as we celebrate the accomplishments of your colleagues who are Fellows of the American Heart Association (FAHA).
---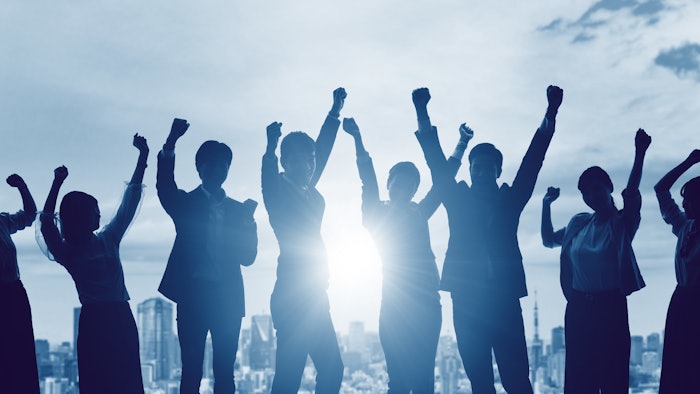 Highly competitive, election as a Fellow of the American Heart Association recognizes the recipient's scientific accomplishments, volunteer leadership and service. Earning the FAHA credential demonstrates to colleagues and patients that the recipient has been welcomed into one of the world's most eminent organizations of cardiovascular and stroke professionals.
Thank you for your outstanding contributions to the field.
3CPR
Danny Chu, MD, FAHA
Mingxia Gu, MD, PhD, FAHA
Tomas Konecny, MD, FAHA
Roberto F. Machado, MD, FAHA
Kurt Ruetzler, MD, FAHA
ATVB
Blake J. Cochran, PhD, FAHA
Eugenia Gianos, MD, FAHA
Genesio Karere, PhD, FAHA
Sumitra Miriyala, PhD, MBA, FAHA
Kenneth T. Moore, MS, FAHA
Gissette Reyes-Soffer, MD, FAHA
Cynthia St. Hilaire, PhD, FAHA
Venkateswaran Subramanian, PhD, FAHA
Hagai Tavori, PhD, FAHA
Mohamed A. Zayed, MD, PhD, FAHA
BCVS
Ademuyiwa Aromolaran, Msc, PhD, FAHA
Aarti Asnani, MD, FAHA
Joey V. Barnett, PhD, FAHA
Brandon Biesiadecki, PhD, FAHA
Sanjiv Dhingra, Msc, PhD, FAHA
Asish K. Ghosh, MS, PhD, FAHA
Peter V. Johnston, MD, FAHA
Sandra Jones, BSc, PhD, FAHA
Prabhakara R. Nagareddy, MPharm, MSc, PhD, FAHA
Murugesan Rajaram, PhD, FAHA
Ippei Shimizu, MD, PhD, FAHA
Yi Tan, PhD, FAHA
Min Xie, MD, PhD, FAHA
Mingxing Xie, MS, PhD, FAHA
Donghui Zhu, PhD, FAHA
CLCD
Ana Barac, MD, PhD, FAHA
Joe B. Calkins, MD
Manouchkathe Cassagnol, PharmD, FAHA
Janice Y. Chyou, MD, FAHA
José Albuquerque de Figueiredo Neto, MD, PhD, FAHA
Anil Dhall, MD, DM, FAHA
Camille G. Frazier-Mills, MD, MHS, FAHA
Nasrien E. Ibrahim, MD, FAHA
Sabrina Islam, MD, MPH, FAHA
Dipti Itchhaporia, MD, FAHA
Jason N. Katz, MD, MHS, FAHA
Antony K. Lau, MBBS, PhD, FAHA
Deborah Lockwood, MB, BCh, MA, MRCP, FAHA
Mohammad Madjid, MD, MS, FAHA
Nishaki K. Mehta, MD, FAHA
Alanna A. Morris, MD, MSc, FAHA
Ajith Nair, MD, FAHA
Smita I. Negi, MD, FAHA
Željko Reiner, MD, PhD, FAHA
Andrea M. Russo, MD, FAHA
Jennifer A. Rymer, MD, MBA, FAHA
Siu-Hin Wan, MD, FAHA
CVRI
Daniel B. Ennis, PhD, FAHA
Maureen P. Kohi, MD, FAHA
CVSA
Vincent Chan, MD, MPH, FAHA
Piroze M. Davierwala, MD, MS, MCh, FAHA
Kamrouz Ghadimi, MD, FAHA
Michael E. Jessen, MD, FAHA
Jamshid Karimov, MD, PhD, MCH, FAHA
Matthias Peltz, MD, FAHA
CVSN
Annette L. Baker, RN, BSN, MSN, CPNP, FAHA
Billy A. Caceres, PhD, RN, AGPCNP-BC, FAHA
Sylvia W. Coleman, RN, BSN, MPH, CLNC, FAHA
Yamnia I. Cortés, PhD, MPH, FNP-BC, FAHA
Wendy Dusenbury, DNP, ARNP, FNP-BC, AGACNPBC, ANVP-BC, FAHA
Mary Heitschmidt, RN, PhD, APN, CCRN-K, FAHA
Barbara Hinch, DNP, ACNP-BC, FAHA
Seon Young Hwang, RN, PhD, FAHA
Miyeon Jung, PhD, RN, FAHA
Ann M. Leonhardt-Caprio, DNP, RN, ANP-BC, FAHA
Britt F. Pados, PhD, RN, NNP-BC, FAHA
Jennifer K. Peterson, PhD, APRN-CNS, CCNS, FAHA
Mary Rezk-Hanna, PhD, NP, FAHA
Tiffany O. Sheehan, PhD, RN, SCRN, ASC-BC, FAHA
Stephanie Turrise, PhD, RN-BC, APRN, CNE, CHFN-K, FAHA
Kelly L. Wierenga, PhD, RN, FAHA
JoEllen Wilbur, PhD, RN, FAHA
EPI
Tracy Baynard, PhD, FAHA
Amelia K. Boehme, PhD, MSPH, FAHA
Todd M. Brown, MD, MSPH, FAHA
Kelly Evenson, PhD, MS, FAHA
Whitney R. Garney, PhD, MPH, FAHA
Philimon N. Gona, PhD, MPH, FAHA
Parag H. Joshi, MD, MHS, FAHA
Gen-Min Lin, MD, PhD, FAHA
Hadii M. Mamudu, PhD, MPA, FAHA
Morgana Mongraw-Chaffin, PhD, MPH, FAHA
Ann M. Navar, MD, MHS, PhD, FAHA
Ambarish Pandey, MD, MSCS, FAHA
Jane EB. Reusch, MD, FAHA
Michael D. Shapiro, DO, MPH, FAHA
Sakima Smith, MD, MPH, FAHA
GPM
Charlotte Andersson, MD, PhD, FAHA
Allison L. Cirino, MS, FAHA
Sharlene Day, MD, FAHA
Deepak K. Gupta, MD, MSc, FAHA
Neal K. Lakdawala, MD, FAHA
Jonathan D. Mosley, MD, PhD, FAHA
Nathan Stitziel, MD, PhD, FAHA
HYPERTENSION
Swapnil Hiremath, MD, MPH, FAHA
Cameron McCarthy, PhD, FAHA
Marcel Ruzicka, MD, PhD, FAHA
Robert C. Speth, PhD, FAHA
Camilla F. Wenceslau, MS, PhD, FAHA
KCVD
Nisha Bansal, MD, MAS, FAHA
Michelle L. Gumz, PhD, FAHA
Robert S. Hoover, MD, FAHA
Rajesh Mohandas, MD, MPH, FAHA
Janani Rangaswami, MD, FAHA
Ekamol Tantisattamo, MD, FAHA
LIFESTYLE
Colin R. Carriker, PhD, EP-C, FAHA
Stephanie Chung, MBBS, FAHA
Laura F. DeFina, MD, FAHA
Jill L. Kaar, PhD, FAHA
Deepika Laddu, PhD, FAHA
Abbi D. Lane-Cordova, PhD, FAHA
Xiaoran Liu, PhD, MS, FAHA
John D. Omura, MD, MPH, FAHA
Kristina S. Petersen, PhD, APD, FAHA
Marie Eve Piche, MD, PhD, FAHA
Jorge Plutzky, MD, FAHA
Maya K. Vadiveloo, PhD, RD, FAHA
PVD
Saurav Chatterjee, MD, FAHA
Jon C. George, MD, FAHA
Yogendra Kanthi, MD, FAHA
QCOR
Xiaoxi Yao, MPH, PhD, MS, FAHA
Kori S. Zachrison, MD, MSc, FAHA
STROKE
Negar Asdaghi, MD, MSc, FAHA
Graham C. Beacom, MBBS, FAHA
Sherita N. Chapman, MD, FAHA
Sallyann Coleman King, MD, MSc, FAHA
Felipe De Los Rios La Rosa, MD, FAHA
Andrew W. Grande, MD, FAHA
Emmanuel B. John, PT, DPT, PhD, MPH, MBA, FAHA
Masahito Kawabori, MD, PhD, FAHA
Naim N. Khoury, MD, MS, FAHA
Charles E. Kircher, MD, FAHA
Meng Lee, MD, FAHA
Michael R. Levitt, MD, FAHA
Tracy E. Madsen, MD, ScM, FAHA
Nandakumar Nagaraja, MD, MS, FAHA
Shahid Nimjee, MD, PhD, FAHA
Robin Novakovic, MD, FAHA
Laurie B. Paletz, BSN, PHN, RN, BC, SCRN, FAHA
Radoslav Raychev, MD, FAHA
Andrew N. Russman, DO, FAHA
Sudhakar R. Satti, MD, FAHA
Woo-Keun Seo, MD, PhD, FAHA
Anjail Z. Sharrief, MD, MPH, FAHA
Evgeny Sidorov, MD, PhD, MHA, FAHA
Alexis N. Simpkins, MD, PhD, MSCR, FAHA
Shlee S. Song, MD, FAHA
Jason Tarpley, MD, PhD, FAHA
Eduard Tiozzo, PhD, MSCTI, FAHA
Farhaan Vahidy, MD, PhD, MPH, FAHA
Barbara Voetsch, MD, PhD, FAHA
Ashley M. Wabnitz, MD, FAHA
YOUNG HEARTS
Anne Dipchand, MD, FAHA
Craig P. Dobson, MD, FAHA
Raman K. Kumar, MD, DM, FAHA
Vicki Mahan, MD, FAHA
Michael Portman, MD, FAHA
Thomas D. Ryan, MD, PhD, FAHA
Elizabeth V. Saarel, MD, FAHA
Satoshi Yasukochi, MD, FAHA