---
Session to explore COVID-19's disproportionate burden on people of color
Panelists will discuss interventions intended to reduce disparities in health care, with a focus on community-based participatory research.
---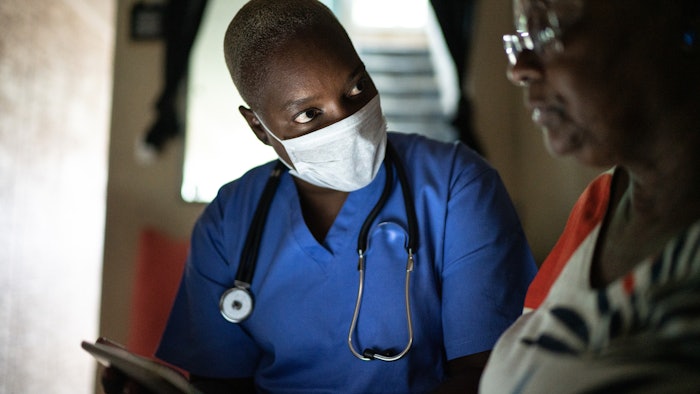 A session at 9 a.m. Friday will discuss how the COVID-19 pandemic has underscored myriad problems in the U.S. health care system, including how social determinates affect health, health care and outcomes.

Melissa S. Burroughs, MD, MS, FAAC
"The social determinants of health, including income, education, housing, culture and language, are largely responsible for the disproportionate burden of COVID-related morbidity that communities of color face," said Melissa S. Burroughs, MD, MS, FAAC, a panelist on "How to Use Behavioral Interventions to Advance Equity in Cardiovascular Health."
"Additionally, cardiovascular disease risk factors, such as obesity, Type 2 diabetes and hypertension are more prevalent in African Americans and Hispanics/Latinos. These risk factors can increase the risk of the complications from severe COVID-19 infection and mortality."
Paired with disparities related to access to care, communities of color will likely have a harder time getting COVID-19 treatments and vaccines when available, said Dr. Burroughs, a general cardiologist at Stanford Health Care in Emeryville, California.
"We must remain vigilant that equitable access to care is available to all communities," she said.
Health inequities go beyond COVID-19, she said. "African Americans and Hispanics/Latinos with heart failure often face multiple barriers to care, particularly when faced with end-stage disease that requires advanced therapies such as transplant and ventricular assist devices."
The session's panelists will discuss several different types of interventions to reduce disparities in health care — particularly community-based participatory research.
"Community-based participatory research is not a new methodology, but we are seeing the methodology applied to address risk factors for cardiovascular disease, including hypertension, diet and exercise," Dr. Burroughs said . "These interventions can be based in churches and other community organizations. The objective is to bridge the gap between the medical office and the communities that physicians and health care organizations serve."
Digital health interventions are promising as well, although Burroughs noted that they are not one-size-fits-all and must be adapted to better address needs of diverse patients.