---
Cardio-Oncology session explores link between heart disease and cancer
Cardio-Oncology is a new subspeciality to prevent CVD among cancer patients
---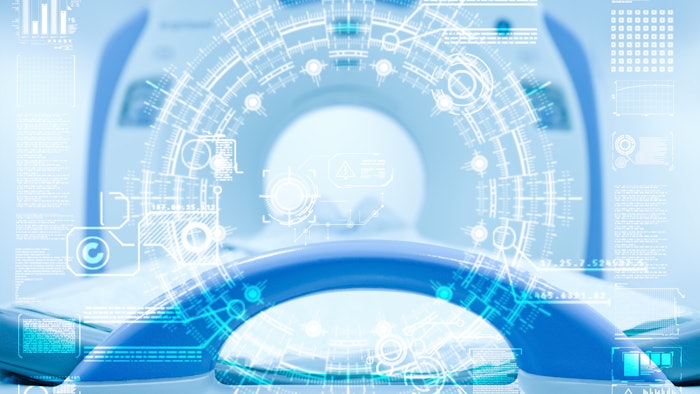 The relationship between heart disease and cancer — the Nos. 1 and 2 killers in the United States — is becoming even more apparent, said the moderator of the "Novel Practical Concepts in Cardio-Oncology" session at 7:15-8:30 p.m. CST Saturday.
"There is now more research to understand associations between heart disease and cancer as we are finding more links between both disease processes," said Tochukwu M. Okwuosa, DO, associate professor and director of cardio-oncology services at Rush University in Chicago, Illinois.
"We now know that heart disease patients are more likely to have cancer, and cancer patients are more likely to have heart disease."
In a new era of cancer treatments involving targeted therapies, cancer patients are living longer, Dr. Okwuosa said. But it's estimated up to 50% of patients who receive cancer therapy, including chemotherapy and/or radiation therapy, have some form of cardiovascular disease or die from it. Aside from recurrent or second malignancies, CVD is the major cause of morbidity and mortality among cancer survivors.
Cardio-Oncology is a new subspeciality to prevent and treat CVD among cancer patients and survivors, she said.
As cancer treatments evolve, so too do the ways in which cancer patients experience CVD, Dr. Okwuosa said. Myocarditis and pericarditis, for example, are the two primary cardiac complications associated with immunotherapy. But myocarditis is rare for patients receiving chemotherapy and/or radiation therapy. Pericarditis or pericarditis diseases are less likely in chemotherapy patients, but may occur in up to 30% of radiation therapy patients.
The agent for cancer treatment affects the post-treatment cardiovascular risks associated with cancer survivorship, Dr. Okwuosa said.
Cardiac concerns for cancer patients who have undergone long-term treatment include:
·      Radiation therapy can cause coronary artery disease, pericardial diseases, valvular heart disease, arrhythmias/conduction abnormalities and heart failure (particularly if given with anthracycline therapy).
·       Doxorubicin can cause heart failure/cardiomyopathy.
·       Cisplatin can cause endothelial dysfunction with hypertension, coronary artery disease and dyslipidemia.
·       Endocrine therapies for breast cancer for up to five to 10 years can cause dyslipidemia, obesity and CVD/CVD events.
·       Androgen deprivation therapies for prostate cancer can cause hypertension, dyslipidemia and increased risk of myocardial infarction and strokes, particularly in patients who have baseline CVD or CVD risk factors.
Understanding these risks can help clinicians treat patients presenting with these diseases and identify and mitigate risks from the onset of cancer treatment.