---
Programming for Virtual Attendees
Can't physically be in Chicago for Scientific Sessions? Uncover what virtual attendees have access to.
---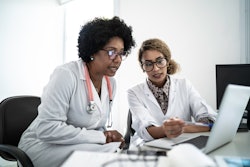 When you register as a virtual attendee, you will be able to livestream 25+ hours of Main Event Sessions, Late-Breaking Science and keynote lectures from Scientific Sessions 2022 in Chicago, access 260+ on-demand sessions available within 24 hours after concluding on-site in Chicago and access to the latest cutting-edge research from around the world with 3,000+ e-posters.
You will also be able to access the meeting's exhibitors, share knowledge via video and text chat with the global scientific community and receive complimentary access to all session recordings for seven days post-conference without CE credit.