---
LBS coverage (2020) | Trials shed light on fish oil, statin side effects and a new pathway to manage lipids
---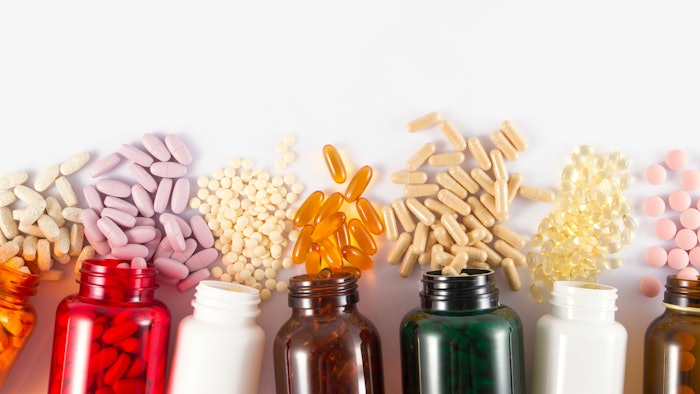 Investigators in four trials revealed compelling clinical science contributing to the story of lipid therapy on cardiovascular disease prevention during "Fish Oil, Fancy Drugs and Frustrations in Lipid Management" Late-Breaking Science session on Sunday.
They found:
The fish oil supplement Epanova didn't reduce cardiovascular events in patients with mixed dyslipidemia.
Fish oil supplementation had a neutral effect on elderly patients with myocardial infarction.
Statin side effects may be psychological rather than the content of the drug.
Evinacumab, a new class of cholesterol-lowering drug, reduced LDL-C by 50% with a subcutaneous injection weekly or IV once a month in patients with refractory hypercholesterolemia.
Fish oil ineffective in reducing CVD events in patients with mixed dyslipidemia
Epanova, an omega-3 carboxylic acid primarily composed of EPA and DHA, didn't reduce cardiovascular events in patients with mixed dyslipidemia, according to the Cardiovascular Outcomes with Omega-3 Carboxylic Acids (Epanova) in Patients With High Vascular Risk and Atherogenic Dsylipidemia Trial (STRENGTH).  
The cardiovascular events include death, myocardial infarction, stroke, coronary revascularization or unstable angina requiring hospitalization  
The trial included 13,078 statin-treated patients at 686 sites in 22 countries with or at high risk for cardiovascular disease with triglycerides between 180-500 mg/dL and HDL <42 mg/dL (men) and 47 mg/dL (women). They were randomized 1:1 to a maximum 4 g daily of Epanova or placebo (corn oil), both in combination with standard-of-care statin medicines.  
Among patients receiving the fish oil supplement, plasma and red blood cell EPA levels increased 269% and 299%, respectively. GI intolerance and a higher incidence of atrial fibrillation were reported.
The phase 3 trial closed early, on Jan. 8, 2020, due to its low likelihood of benefit, with final patient follow-up completed on May 14, 2020.
"These findings, in the context of the increased risk of atrial fibrillation seen in this and other omega-3 trials, cast uncertainty regarding whether there is net benefit or harm with any omega-3 fatty acid preparation," said Michael Lincoff, MD, director of C5 Research at the Cleveland Clinic and the study's co-principal investigator.
Epanova is indicated as an adjunct to diet to reduce triglyceride levels in adult patients with severe (≥500 mg/dL) hypertriglyceridemia. The trial didn't impact this indication.
Fish oil showed no benefit for elderly patients with myocardial infarction
Omega-3 fatty acid supplements didn't reduce cardiovascular events or death in elderly patients after myocardial infarction, according to the Effects of N-3 Fatty Acid Supplements on Clinical Outcome After Myocardial Infarction in the Elderly: Results of OMEMI Trial.
During the two-year study, 1,014 patients between 70 and 82 years old with myocardial infarction two to eight weeks before inclusion were randomized to 1.8 g EPA/DHA omega-3 fatty acid supplement or corn oil placebo, three capsules once daily. Almost all patients were White; 29% were female. Patients received regular medical care by physicians not connected to the trial.  
Researchers found no difference between the groups in the composite primary outcome of non-fatal myocardial infarction, revascularization (PCI or bypass surgery), stroke, hospitalization for heart failure and death from any cause. There was also no difference between the study drugs in major bleeding adverse events.  
Serum measurements showed a clear increase in omega-3 fatty acids in the omega-3 group, suggesting that patients overall took the medication as prescribed. Potential harm in increasing atrial fibrillation couldn't be ruled out.  
"The study focused on a particularly vulnerable patient group, in this case, elderly patients with recent cardiovascular disease and a high load of risk factors, where the effects of preventive measures are usually the most prominent," said Are A. Kalstad, MD, research fellow at the Center for Clinical Heart Research at Oslo University Hospital in Norway. "That no signal of any effect can be shown in this group, along with other neutral trials, suggests that omega-3 supplements are ineffective in secondary cardiovascular prevention."
The manuscript of the study is simultaneously published in the American Heart Association journal Circulation.
Statin side effects may be psychological, not due to content of drug
Do statins cause symptoms, such as muscle aches, fatigue or joint pain, or do patients taking them just expect them to?
That's the question researchers sought to answer in the Three-Arm N-of-1 Trial with Statin, Placebo and Tablet Free Periods, to Verify Side Effects and Identify Their Cause: The Self-Assessment Method for Statin side-effects Or Nocebo (SAMSON) Trial.            
The year-long study included 60 U.K. male and female patients average age 65 on statins for primary or secondary prevention who had previously stopped taking the medication due to symptoms reported within two weeks of starting them.
For eight months, patients received 12 jars: four with generic atorvastatin 20 mg, (the recommended dosage for primary prevention, according to the National Institute for Health and Care Excellence in the U.K.); four with placebo; and four empty. After taking identical tablets, they then took nothing for four months.
The patients used a smartphone to rate how they felt daily on a sliding scale from 0 to 100; 49 patients completed the full 12 months.            
"At the end of the year, we brought patients back and showed them how good or bad they felt when they were taking statins, placebos or nothing," said James Philip Howard, MB, cardiology registrar at Imperial College London and the study's presenter.            
The results showed that patients felt good when they weren't taking anything. When they were taking statins or placebo, they generally felt worse. But they similarly felt bad whether it was placebo or statin.
"Statin side effects do exist, but they're not caused by the statin molecule," Howard said. "They're caused by taking a tablet, which might be a statin or a placebo.
"When patients say they're having symptoms on statins, take them seriously. Patients really do get side effects from statin tablets. But 90% of their symptomatic burden is elicited by placebo tablets, too. These symptoms may be the psychosomatic effect of taking pills."            
Six months after patients finished the trial, the researchers asked them if they had successfully restarted a statin. "Half the patients who had stopped taking statins before were now able to take them," Howard said. "Side effects on statin tablets are mainly caused by the act of taking tablets, not what is in them." 
Trial results were published simultaneously in The New England Journal of Medicine.
Evinacumab reduced LDL-C in some patients with severe refractory hypercholesterolemia
Evinacumab, an investigational fully human monoclonal antibody directed against angiopoietin-like 3 (ANGPTL3) protein, may reduce LDL-C by 50% in patients with severe refractory hypercholesterolemia, according to the Efficiency and Safety of Evinacumab in Patients With Refractory Hypercholesteremia Trial.         
The double-blinded, placebo-controlled, multicenter, phase 2 study randomized 272 patients with severe refractory hypercholesterolemia to evinacumab in three subcutaneous injection dose regimens: 300 mg or 450 mg weekly or 300 mg biweekly. Alternatively, patients were randomized to two intravenous evinacumab dose regimens: 5 mg/kg or 15 mg/kg once monthly.
Most patients had heterozygous familial hypercholesterolemia, although some lacked a genetic confirmation or clinical diagnosis of familial hypercholesterolemia.
LDL-C remained above target guidelines based on patients' cardiovascular history despite maximally tolerated lipid-lowering therapy that included statin medication plus or minus ezetimibe, and a PCSK9 inhibitor.
"For patients with refractory hypercholesterolemia, who predominately had heterozygous familial hypercholesterolemia, evinacumab lowered LDL-C at the maximum dose by 50%, with those effects occurring on background lipid-lowering therapy comprising a PCSK9 inhibitor plus a maximally tolerated statin plus or minus ezetimibe treatment," said Robert S. Rosenson, MD, director of the Cardiometabolic Unit at Mount Sinai Icahn School of Medicine and the study's principal investigator.
With the subcutaneous evinacumab injection, LDL-C lowered 56% with 450 mg weekly, 52.9% with 300 mg weekly and 38.5% with 300 mg biweekly, compared to placebo.
With monthly intravenous evinacumab administration, LDL-C dropped 50.5% at 15 mg/kg and 24.2% at 5 mg/kg, also compared to placebo.
The primary efficacy measure of LDL-C change with evinacumab versus placebo was obtained at week 16.            
Unlike other LDL-C-lowering drugs, including statins and a PCSK9 inhibitor, which lower LDL-C in part by using the LDL receptor, evinacumab works via a mechanism independent of the LDL receptor by binding to and blocking the function of ANGPTL3.
Loss-of-function variants in the ANGPTL3 gene have been associated with lifelong lower levels of LDL-C, HDL-C and triglycerides, and lowering the risk of atherosclerotic cardiovascular disease.              
"There is an unmet need for effective agents that work by an LDL receptor independent pathway," Dr. Rosenson said. "Currently, the treatment option for patients with refractory hypercholesterolemia is LDL apheresis, which is expensive, time consuming and associated with a risk of infection and line complications such as clotting."
Heterozygous familial hypercholesteremia is a common autosomal monogenic disorder, affecting 1:313 persons worldwide.
"The addition of evinacumab to standard-of-care lipid-lowering therapy in patients with refractory hypercholesterolemia may potentially facilitate more patients attaining guideline-defined LDL-C goals, and in doing so, potentially reduce risk of cardiovascular disease events and overall mortality," Dr. Rosenson said.  
Trial results were published simultaneously in The New England Journal of Medicine.