---
Reminder: Registration open for #AHA21
Registration is now open.
---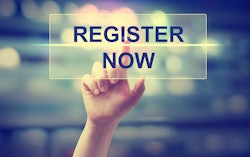 The registration fees will be $199 for AHA members and $349 for non-AHA members through Nov. 12. Registration on Nov. 13 or later will be $299 for AHA members and $449 for non-members. The registration fee for Early Career, Fellows in Training and Student attendees is $99 regardless of registration date.
Note: If you had already register for the in-person event, you will be reimbursed the difference between the in-person fee and the virtual-only fee. Registrants are not required to call or email in this request; reimbursements will occur automatically. Please allow six to eight weeks for all reimbursements to be processed; an email will be sent to each registrant confirming reimbursement.