---
Sessions casts a spotlight on health equity concerns
Multiple sessions devoted to pursuing and equalizing health equity for all populations.
---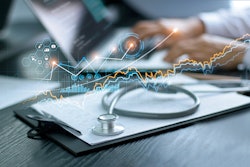 Fifteen sessions over the course of three days focus on the myriad impacts of health equity. They include: 
-
Long-Term CVD Risks Related to COVID in Communities of Color and Women

-
The Critical Impact of Racism, Disparities and Community on Success of Lifestyle Interventions and Outcomes for Cardiometabolic Disease

-
Social Determinants of Health and Cardiovascular Health Outcomes
-
How to Be an Anti-Racist Health Care System
-
Racial Disparities in PAD
 Refer to the Online Program Planner for complete listing of health equity sessions.