---
Virtual platform offers sophisticated networking opportunities
Scientific Sessions to unveil Networking area to enhance the interactive fully virtual event.
---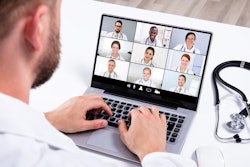 A Networking area is provided that can be accessed either from the top-level navigational bar and/or from a homepage tile.  
You will be able to view other attendees and exhibitors at Scientific Sessions as well as sign up for live showcases that have been scheduled by exhibitors. When viewing attendees and exhibitors, you will be able to chat or schedule meetings.
Other areas of the Networking area include: Live Q&A and chat feature in conference app, Meet the Trialist, Roundtable events, Social Media and Social Media Ambassadors.