---
Leslie A. Leinwand, PhD, receives the 2021 Eugene Braunwald Academic Mentorship Award
---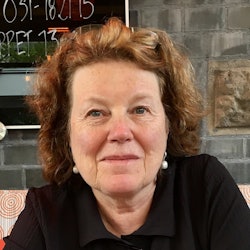 Leslie A. Leinwand, PhD, of the University of Colorado Boulder, was presented with the 2021 Eugene Braunwald Academic Mentorship Award. She is chief scientific officer of the BioFrontiers Institute, and a distinguished professor of molecular, cellular and developmental biology at the University of Colorado Boulder, professor of cardiology at the University of Colorado School of Medicine and Howard Hughes Medical Institute professor. Her contributions have revolutionized our understanding of heart failure by using molecular techniques in heart and muscle biology. She was selected as this year's recipient of the Eugene Braunwald Academic Mentorship Award because of her instrumental role in mentoring young cardiovascular scientists and physician scientists. 
Throughout her career, she has been passionate about science education and advancement, she encourages pure scientific discovery, and she fosters career development, which she emphasizes through mentorships. She has provided invaluable support and guidance to scientists and researchers including her active mentees, as well as her previous students, many of whom remain in contact with her as their career-long mentor.  
"It is such an honor to receive this award in the name of Eugene Braunwald and to follow all of the previous outstanding awardees," said Dr. Leinwand. "Mentoring is one of the most important things that we do as scientists, and I am tremendously proud of all of my trainees who have gone onto such distinguished careers and become great mentors themselves." 
Dr. Leinwand earned her doctorate in biology from Yale University. She has mentored nearly 200 cardiovascular and physician scientists during the past 40 years. Many of her protégés are current cardiovascular leaders who hold the title of chief of cardiology, some have been internationally recognized for leading-edge research. In 2017, she was recognized with the Association's Distinguished Scientist Award for outstanding contributions to the field of heart health. Dr. Leinwand holds four U.S. patents for the solubilization of protein after bacterial expression using sarkosyl, transgenic model for heart failure, diagnosis and treatment of myocardial failure, and methods and compositions for inducing physiological hypertrophy, with another three patents pending. She has published more than 320 scientific papers in peer-reviewed journals.  
The Leinwand Lab at the University of Colorado's College of Arts and Sciences, founded and led by Dr. Leinwand, is focused on genetics and molecular physiology of inherited diseases of the heart, as well as how biological sex and diet affect the heart. The scientists use multidisciplinary approaches, including molecular biology, analysis of human tissues and mouse genetics and cardiac physiology. They study cardiac and skeletal muscle with particular focus on the genetic diseases that affect them. They also are exploring extreme biology exhibited by the Burmese python after consuming infrequent and massive meals.