---
AHA selects 6 Distinguished Scientists
Congratulations to the recipients of this prestigious award.
---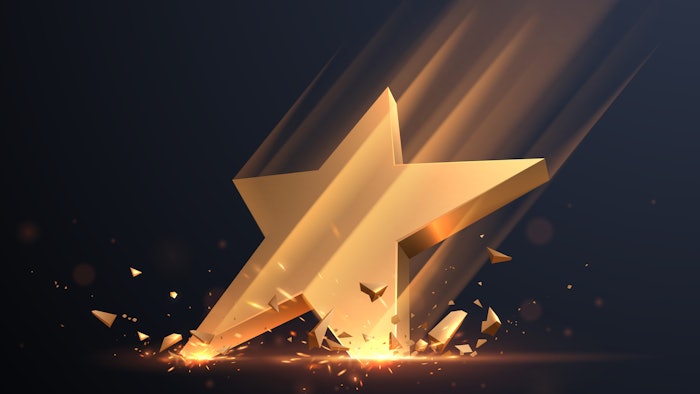 Recipients of this prestigious award are a prominent group of scientists and clinicians whose work has importantly advanced our understanding of cardiovascular diseases and stroke.
Arteriosclerosis, Thrombosis and Vascular Biology | Kathryn J. Moore, PhD | New York University Grossman School of Medicine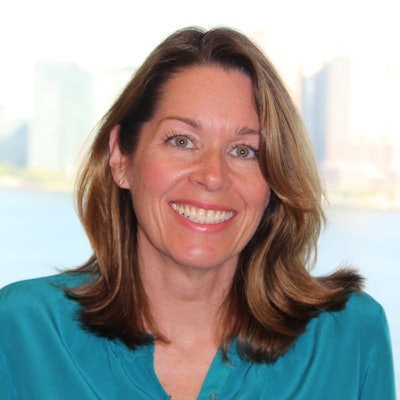 Dr. Moore's groundbreaking work has helped to identify new therapeutic targets for the treatment of arteriosclerosis. Throughout her career, she has explored how the immune system affects arteriosclerosis and, more recently, the links between myocardial infarction and cancer progression. She is internationally recognized for her research on the molecular pathogenesis of cardiometabolic diseases, and the roles that non-coding RNAs and dysregulated immune responses play in those settings. By forging new links between lipids, metabolism and innate immunity, her discoveries have revealed fundamental insights into pathways that regulate cholesterol homeostasis and vascular inflammation.  
She is the Jean and David Blechman Professor of Cardiology, professor in the department of cell biology and the director of the Cardiovascular Research Center at New York University Grossman School of Medicine in New York City. She also leads The Kathryn Moore Lab at NYU, focused on identifying molecular mechanisms that underpin metabolic dysregulation and chronic inflammation in cardiometabolic diseases and integrating basic science discovery, preclinical and translational research in the areas of noncoding RNA biology, innate immunity and lipid metabolism. 
Dr. Moore earned her PhD from McGill University in Montreal, Canada. Her early research focused on the immune response to pathogens, and she became fascinated with the mechanisms of "sterile" inflammation and pursued postdoctoral training at Harvard Medical School in the areas of autoimmunity and atherosclerosis. She joined the Harvard Medical School faculty as an assistant professor in 2001, before moving to New York University in 2009.  
Basic Cardiovascular Sciences | Elizabeth M. McNally, MD, PhD, FAHA | Northwestern University
 Dr. McNally was selected for this honor because of her multiple discoveries around the heredity of musculoskeletal and cardiovascular disorders. Her work impacts both scientific research and patient care. She also discovered new techniques for identifying and mapping genetic modifiers for inherited cardiovascular and myopathic disorders.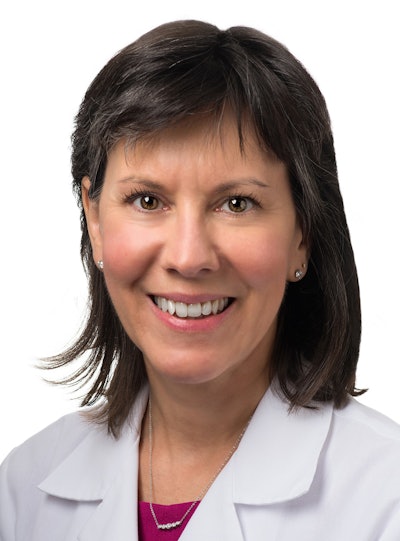 She directs the Center for Genetic Medicine at Northwestern University's Feinberg School of Medicine in Chicago and is the Elizabeth J. Ward Professor of Genetic Medicine — a cardiologist with expertise in cardiovascular genetics. As a clinician, she developed one of the first cardiovascular genetics clinics in the nation, integrating genetic testing into cardiovascular care for patients and families.
Her research team at Northwestern discovers genetic causes of cardiac disorders and then works to define the mechanisms of how these genetic variants cause disease. By developing a deeper understanding as to how these genetic mutations exert their effects, she is using these genetic signals to drive the development of new treatments for cardiovascular disease. She has a special interest in neuromuscular genetic diseases like muscular dystrophy since these disorders often have accompanying cardiovascular complications.
"Genetic treatments are becoming a reality," said Dr. McNally. "As a physician scientist, it's amazing to see some of these treatments beginning to make it to patients. In Duchenne Muscular Dystrophy, there are now multiple ongoing trials of gene therapy, and this will also be gene therapy that treats the heart. We also know about all the newly developing gene editing tools, and how these can be adapted to treat patients with genetic cardiovascular diseases and one day to also change genes to treat even more common forms of heart disease."
Dr. McNally's translational accomplishments have been recognized through an award from the Burroughs Wellcome Foundation and as a recipient of the Distinguished Clinical Scientist Award from the Doris Duke Charitable Foundation. She serves on the Board of Directors for the Muscular Dystrophy Association and is currently the chair of the Association's Council on Basic Cardiovascular Sciences. She is a past president of the American Society for Clinical Investigation and currently president of the Association of American Physicians. Earlier this year, she was elected to the American Academy of Arts and Sciences.
General Preventive Medicine | Vasan S. Ramachandran, MD | Boston University
Dr. Ramachandran was selected for this honor because of the impact of his work on clinical practice in hypertension, and his significant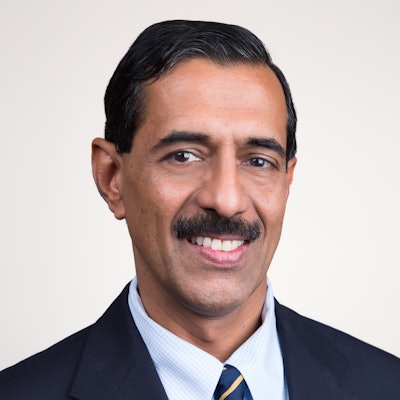 contributions to the genetic and non-genetic epidemiology of high blood pressure and heart failure. He has implemented population-based vascular testing (endothelial function and arterial stiffness), echocardiography and exercise testing at scale in community-based programs. He has raised awareness of the lifetime risk for high blood pressure — examining young adult and midlife blood pressures as significant determinants of an individual's risk for heart disease and stroke.
Dr. Ramachandran is the Jay and Louise Coffman Professor of Vascular Medicine, and chief of the preventive medicine and epidemiology section in the department of medicine, and a professor of medicine and epidemiology at Boston University's School of Medicine and School of Public Health. He is the principal investigator and founder of the Risk Underlying Rural Areas Longitudinal (RURAL) cohort study, a six-year research project focused on identifying why some people in the rural areas of the southeastern U.S. may live shorter and less healthy lives, particularly as it relates to heart and lung disorders. The study includes researchers from 16 universities with efforts concentrated on 10 rural counties in Alabama, Kentucky, Louisiana and Mississippi and is funded by the National Heart, Lung, and Blood Institute of the National Institutes of Health.
He is also the principal investigator and director of the Framingham Heart Study, which he joined in 1993 as a research fellow. He has been at Boston University School of Medicine since 1998, has been a professor of medicine since 2006 and was appointed professor of epidemiology at Boston University's School of Public Health in 2013. Dr. Ramachandran earned his medical degree and completed his residency in internal medicine and a fellowship in cardiology at the All India Institute of Medical Sciences in New Delhi, India.
Hypertension and Kidney and Cardiovascular Disease | Ernesto L. Schiffrin, MD, PhD  
Dr. Schiffrin was recognized for his nearly 40 years of research that has contributed to the understanding of the pathophysiology of hypertension, cardiovascular disease and vascular biology. His early work identified smooth muscle cell angiotensin receptors and their
intracellular signaling and molecular pathways that lead to oxidative stress in hypertension. He also discovered the role of atrial natriuretic peptide in regulating aldosterone secretion, which led to the first report on the role of natriuretic peptides as a biomarker of heart failure in humans. This approach is now widely used to evaluate severity of heart failure in patients. He was among the first to implicate the immune system in the pathophysiology of hypertension. Dr. Schiffrin also demonstrated the protective role of some antihypertensive medications on blood vessels of hypertensive patients, which led in part to his discovery of the benefits of the association of an angiotensin receptor blocker and a neprilysin inhibitor on the blood vessels and the heart in experimental hypertension. This finding eventually resulted in the development of a highly effective medication for heart failure.
He currently serves in numerous roles, including physician-in-chief at the Jewish General Hospital, director of the Hypertension and Vascular Research Unit at the Lady Davis Institute, and Distinguished James McGill Professor and associate chair in the department of medicine at McGill University. Previously, he was professor of medicine at the University of Montreal, director of the Medical Research Council of Canada (now the Canadian Institutes of Health Research) Multidisciplinary Hypertension Group at the Institut de Recherches Cliniques de Montréal and a physician at Hôtel-Dieu Hospital.
Dr. Schiffrin was born in Buenos Aires, Argentina, and earned his doctor of medicine at Buenos Aires Medical School and a PhD in experimental medicine at McGill University.
His many years of volunteer leadership with the American Heart Association includes serving as chair of the Council on Hypertension. He also was previously recognized with the association's 2007 Irvine Page-Alva Bradley Lifetime Achievement Award and the 2011 Excellence Award in Hypertension Research, both from the Association's Council on Hypertension.
He has held numerous professional leadership roles including serving as the president of the Canadian Hypertension Society; president of the InterAmerican Society of Hypertension; president of the International Society of Hypertension; and president of Hypertension Canada. Recognition of his work includes being named a Fellow of the Royal Society of Canada; Member of the Order of Canada; the Björn Folkow Award from the European Society of Hypertension; the Robert Tigerstedt Award from the American Society of Hypertension; the Distinguished Scientist Award from the  Canadian Cardiovascular Society; the Margolese National Prize on Heart Disorders; the Prix Galien Recherche Award; and a Distinguished Fellow and the Franz Volhard Award and Lectureship from the International Society of Hypertension. Dr. Schiffrin is also a fellow of the American College of Physicians and the Royal College of Physicians of Canada.
Hypertension | Italo Biaggioni, MD, PhD, FAHA | Vanderbilt University
Dr. Biaggioni was selected for this honor because of his research in autonomic disorders. He leads the Vanderbilt Autonomic Dysfunction Center, and his team has discovered four congenital disorders of autonomic failure including dopamine ß-hydroxylase (DBH) deficiency, CYB561 deficiency, norepinephrine reuptake deficiency and familial autonomic ganglionopathy. He also showed that droxidopa could restore norepinephrine in DBH deficiency bypassing the enzymatic defect, and he defined the pathophysiological mechanisms of postural orthostatic tachycardia syndrome. His research in obesity has shown that hypertension and endothelial dysfunction can be reversed, and insulin resistance can be improved, by sympathetic blockade.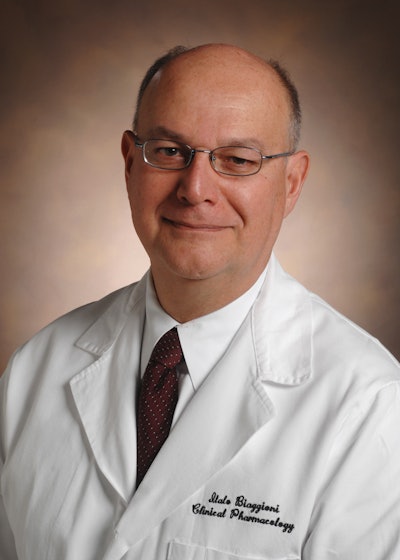 He is professor of medicine and pharmacology, the David Robertson Professor in Autonomic Disorders (endowed chair) and director of the Vanderbilt Autonomic Dysfunction Center at Vanderbilt University Medical Center in Nashville. He leads a research team focused on neural (autonomic) and metabolic (adenosine, nitric oxide and angiotensin) interactions in cardiovascular regulation, autonomic disorders and autonomic mechanisms in obesity-related hypertension, which has received continuous funding from the National Institutes of Health for more than 30 years and resulted in more 325 peer-reviewed research publications.
Dr. Biaggioni earned his medical degree from Universidad Peruana Cayetano Heredia in Lima, Peru, where he also completed his internship and internal medicine residency. He joined Vanderbilt University in 1984 as a research fellow in the department of medicine and pharmacology.
His volunteer leadership roles with the association include serving as member of the Council for High Blood Pressure Research and the Council on Hypertension, and he was the 2018 Paul Dudley White Awardee, recognizing his research as the highest-ranked abstract of Scientific Sessions, from the Council on Hypertension. His additional accolades include Vanderbilt's William J. Darby Award for Translational Research and the Hammer Award for IRB Educational Activities from Vice President Albert Gore's National Partnership for Reinventing Government.
He has also served with various professional organizations including serving as president of the American Autonomic Society, on the Advisory Board of the Chronic Fatigue Immune Dysfunction Syndrome Foundation, and with the Association of American Physicians. 
Stroke | Eng H. Lo, PhD, FAHA | Harvard Medical School 
Dr. Lo was selected for this honor because of his research on finding ways to improve long-term outcomes for stroke patients with ischemic injury through translational research. Recently, he made a discovery about how circadian rhythm affects neuroprotectants during ischemia in mice, which has the potential to change animal models of cardiovascular disease. He leads a research team investigating the molecular mechanisms that underlie cell death after stroke and trauma and assessing novel strategies for neuroprotection.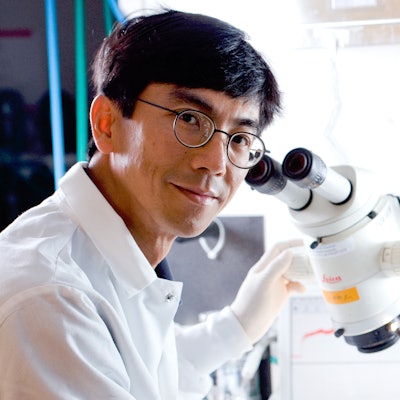 He is a professor of radiology and neuroscience at Harvard Medical School and has been a research scientist at Massachusetts General Hospital (MGH) since 1991. In 30 years at MGH, Dr. Lo's lab has trained over 90 students and fellows, many of whom have gone on to establish their own labs worldwide. 
Dr. Lo earned a B.S. in engineering at Yale, a PhD in biophysics from University of California Berkeley and completed a neuroscience postdoctoral fellowship at Stanford University. He was the Basic Science editor for Stroke from 2003-2015. 
He has been recognized throughout the scientific community for his valuable research on stroke and brain function, detailed in more than 400 publications in peer-reviewed journals. He was previously recognized by the American Heart Association/American Stroke Association with the 2013 Thomas Willis Award for Stroke Research. In 2009, he was selected as the Jacob Javits Neuroscience Investigator by the National Institutes of Health. He was appointed as the Phyllis and Jerome Lyle Rappaport Scholar in 2012 and received the Xandra Breakefield Mentoring Award in 2019 from Massachusetts General Hospital.
His leadership roles include serving as president of the International Society for Cerebral Blood Flow & Metabolism in 2017-2019, and he is currently the lead coordinator of the Consortium International pour la Recherche Circadienne sur l'AVC (CIRCA), a collaborative network dedicated to the investigation of circadian biology in cerebrovascular disease.