---
Session explores cancer and heart health links
---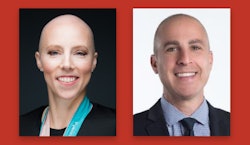 What can an Olympic champion skier teach us about the connections between cancer and heart health? If that champion is five-time Olympian, gold-medal winner and cancer survivor Kikkan Randall, the answer is plenty.
Randall will talk about her experience during "Cardio-Oncology: From a Science Journey to a Patient Journey" 9:30-10:30 a.m. EST, Saturday. She was diagnosed with cancer just four months after winning an Olympic gold medal in the cross-country skiing team sprint event.
As a lifelong athlete, Randall said she was concerned about how her cancer treatments might affect her heart and was committed to doing everything she could to support good heart health.
Randall said her presentation will focus on the importance of exercising whenever possible during cancer treatment. 
"Exercise is a key part of helping cancer treatment be as successful as possible," she said. "For as much as it helped me physically, the exercise really helped my mental state through one of the toughest times in my life. If I exercised — even a short amount — I could tell I was able to stay more positive and optimistic and stay focused on keeping healthy habits like diet, sleep and hydration going every day to support my training."
Stressing the importance of exercise is a critical message for both doctors and patients alike, according to Randall.
She further emphasized, "A doctor is like a coach — they have tremendous influence on how the patients view physical activity during treatment. If physicians are advocating for their patients to stay active, I believe that will get more patients to see that daily activity is as integral to their treatment as the other therapies."
Saro Armenian, DO, MPH, a pediatric hematologist in Duarte, California, will offer another perspective on heart health and cancer survival in her presentation, "From Birth to Life — The Heart Journey of Cancer Survivorship."
Dr. Armenian said there is a strong connection between heart health and cancer survivorship.
"Cardiovascular disease is a leading cause of non-cancer related morbidity in cancer survivors," he said. "The risk for CVD in cancer survivors is multifaceted."
"I hope attendees will come to understand the relative risk of CVD in cancer survivors compared to the general population," he said. "I also want them to be able to understand the specific cancer treatments associated with CVD during and after completion of cancer treatment and recognize the high-risk subgroups for surveillance and intervention to mitigate CVD risk." 
Dr. Armenian said there is still much to be learned about the connection between cancer treatments and cardiovascular disease. 
"It is increasingly recognized that cancer and its treatments may contribute to accelerated cardiovascular aging in certain high-risk populations," he said. "The biology of accelerated cardiovascular aging is not fully elucidated. There are a number of bench-to-bedside studies examining the pathology of CVD in the context of cancer."
Dr. Armenian hopes to draw a line between cancer survivors and an increased risk of cardiovascular disease.
Editor's Note
This AHA scientific statement has just been released and summarizes the current literature on the use of established cardiovascular biomarkers at the intersection with cancer and identifies limitations and gaps regarding the use of biomarkers to stratify CV risk prior to cancer treatment, monitor CV health during therapy and detect latent CV damage in survivors.
Future Perspectives of Cardiovascular Biomarker Utilization in Cancer Survivors: A Scientific Statement From the American Heart Association 
Visit Scientific Sessions Conference Coverage for more articles.