---
ReSS cites top abstract winners
Individuals hailed for their contributions to cardiac, trauma resuscitation science.
---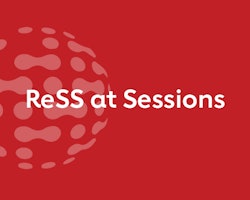 The American Heart Association released this year's Resuscitation Science Symposium (ReSS) Best of the Best Abstract Award winners. Each represents outstanding contributions in cardiac and trauma resuscitation science. The awards are presented for the top-scoring abstracts submitted to the ReSS.
Resuscitation Champion Award
Mary M. Newman, MS, was awarded the 2021 Resuscitation Champion Award. Newman is co-founder, president and CEO of Sudden Cardiac Arrest Foundation (SCAF) in Wexford, Pennsylvania, a nonprofit recognized for its Survivor Network. She also is co-creator of Call-Push-Shock™, an educational movement co-sponsored by SCAF.
Throughout her career, Newman has worked to save lives through her research, writing and advocacy roles at SCAF, the National Center for Early Defibrillation (University of Pittsburgh), Krannert Institute of Cardiology (Indiana University), Catalyst Research and Communications, Citizen CPR Foundation (CCPRF), Journal of Emergency Medical Services and Advanced Coronary Treatment Foundation.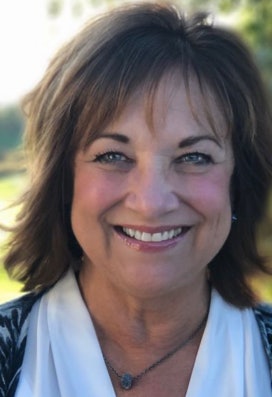 Newman is credited with creating the "Chain of Survival" educational metaphor, which was later adopted by the American Heart Association and multiple organizations worldwide. Her most meaningful experiences have involved connecting with patients and families affected by sudden cardiac arrest and helping them navigate healthy paths forward.
Newman co-founded the Citizen CPR Foundation (CCPRF) and served as founding editor of Currents in Emergency Cardiac Care, a joint publication of CCPRF and AHA. In addition, she co-authored Challenging Sudden Death: A Community Guide to Help Save Lives.
For many years, Newman volunteered as a CPR instructor and member of the AHA Affiliate Faculty, Northwest New Jersey. She also volunteered as an EMT for the Chester, New Jersey, Fire Department, served on multiple national panels and was an advisor to the American Red Cross. Newman graduated magna cum laude with a Bachelor of Science from the University of Cincinnati, received her EMT degree from Northeastern University, pursued a Master of Public Health from Indiana University School of Medicine, and earned a Master of Science in Nonprofit Management from Robert Morris University.
Ian G. Jacobs Award for International Group Collaboration to Advance Resuscitation Science
Taku Iwami, MD, PhD, was awarded the Ian G. Jacobs Award for International Group Collaboration to Advance Resuscitation Science for his work on the Comprehensive Registry of Intensive Care for out of hospital cardiac arrest (OCHA) Survival Study (the CRITICAL Study). The award recognizes international collaboration among individuals over an extended time resulting in major contributions to fundamental or clinical science related to cardiac arrest or traumatic injury. In 2007, he was honored with AHA's ReSS Young Investigator Award.

Dr. Iwami currently serves as a professor in the department of Preventative Services at Kyoto University School of Public Health in Japan. Dr. Iwami earned his MD from Gunma University in Maebashi, Japan, and his PhD from the department of Traumatology and Acute Critical Medicine at Osaka University Graduate School of Medicine in Japan.
Dr. Iwami also serves as managing director of the Japanese automated external defibrillator (AED) foundation and as vice chief director of the non-profit organization, Osaka Life Association. His work is directed at clinical questions and improving clinical practices in health promotion, preventive medicine and resuscitation against cardiac arrests.
Dr. Iwami's academic work includes serving as chair for the research and registry working group of the International Liaison Committee of Resuscitation (ILCOR). He is a past member of the editorial board and co-chair for Education, Implementation and Teams Task Force (EIT), part of the Japanese resuscitation guidelines; chair of the AED committee of Japanese Circulation Society; chair of the standardization of health information committee for the Japanese National University Council of Health Administration Facilities; a member of out-of-hospital cardiac arrests registration committee of the Japanese Association for Acute Medicine; past chair of the School Basic Life Support (BLS) committee of Japanese Society for Emergency Medicine; and past chair of the Utstein Osaka Project.
Lifetime Achievement Award in Cardiac Resuscitation Science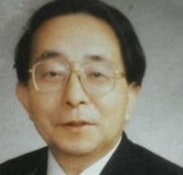 Kazuo Okada, PhD, of the Japanese Resuscitation Council was among the winners of the 2021 Lifetime Achievement Award in Cardiac Resuscitation Science. The award was established by the Emergency Cardiovascular Care Committee in 2003 to honor scientists for their outstanding contributions in resuscitation science.