---
Global, collaborative community is needed to optimize cardiovascular outcomes
---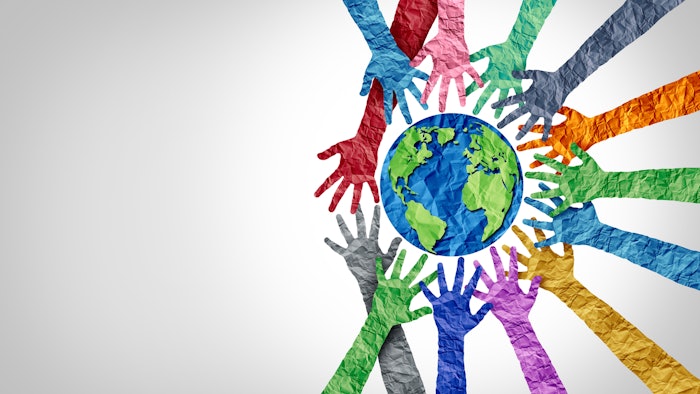 Optimizing  cardiovascular quality and outcomes will take a global, cooperative effort in which observational and randomized data can be used to leverage a better understanding of effective and efficient therapeutic approaches.
Monday's session, "Global Cardiovascular Outcomes," will feature five presentations tackling topics, including overcoming the challenges to global collaboration, the future direction on the integration of evidence-based practice and an international effort for dealing with sex-based disparities in cardiovascular care.
Oyere Kalu Onuma, MD, assistant professor of Cardiology at Yale University School of Medicine, will present "The Urgent Need for a Global Community of Cardiovascular Quality and Outcomes: How to Overcome the Challenges for Establishment of Such International Collaboration."
She will be followed by Mark Huffman, MD, MPH, cardiologist at Northwestern Memorial Hospital in Chicago, who will give a talk on "International Collaboration for Using Observational and Randomized Data to Deliver Population-based Recommendations to Optimized Cardiovascular Quality and Outcomes."
Next up, Renato Lopes Sr., MD, PhD, professor of Medicine at Duke University Medical Center in Durham, NC, will discuss "Generating International Collaborative Groups to Archive Data Standards for Common Cardiovascular Conditions and Optimize Quality and Outcomes."
Then, Rohan Khera, MD, MS, assistant professor at Yale University School of Medicine in New Haven, CT, will take a look at the "Future Direction on Integration of Evidence-Based Practice and Health Informatics to Achieve Cardiovascular Quality and outcomes."
And last, we'll hear from Harriette Van Spall, MD, MPH, associate professor of medicine in the cardiology division at McMaster University in Hamilton, Ontario, Canada. She will discuss "Sex-Based Disparities in Cardiovascular Care: An International Effort for Improving Quality."