---
HBCU and HSI Scholars Programs
The AHA designed the HBCU Scholars Program to increase the number of Black students who can compete successfully for acceptance into graduate programs leading to professional degrees in the biomedical and health sciences.
---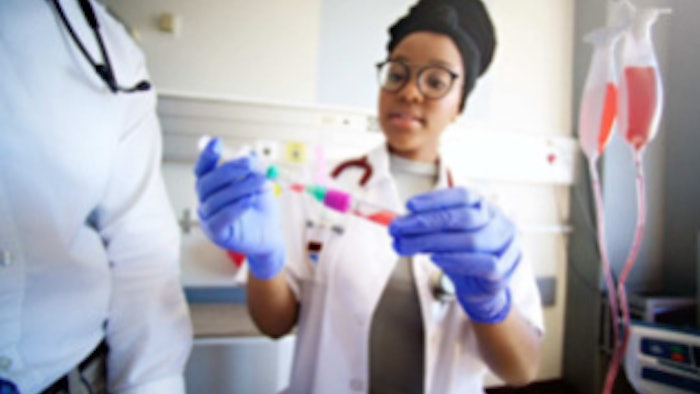 To address critical lack of diversity in the health care workforce in the United States, Quest Diagnostics has committed to supporting the AHA in its ongoing pursuit to build a pipeline of health care professionals representing the Black and Hispanic communities.
Forty-seven students have been selected to participate in the HBCU Scholars Program for the 2021-22 academic year, and 30 students have been selected to participate in the inaugural year of the Hispanic Serving Institutions Scholars program. All scholars are awarded a $7,000 stipend to cover costs for tuition, fees and other expenses related to school.
STEM studies are a required focus for all scholars, and throughout the academic year, they will participate in mentorship with leading researchers, leadership development, the AHA's annual Scientific Sessions, and they will present their research at the Spring Symposium, which takes place in April.
HBCU activities during #AHA21
Friday, Nov. 12  
5:30-6:45 p.m. EST
HBCU Scholars Meet & Greet               
Icebreaker activity and last-minute Sessions instructions
7-7:45 p.m. EST
Joint session with HBCU and HSI Scholars 
          Speakers: Dr. Elkind, Dr. Jones, Dr. Sanchez
Saturday, Nov. 13
9 a.m.-1 p.m. EST
HBCU Scholars Session Courses 
2-3:30 p.m. EST                 
HBCU Scholars Team-Building
2:30-4 p.m. EST.  
          Speakers: Juliana Crawford, Dr. Sanchez, Dr. Rodriguez and Francesca Martinez 
Sunday, Nov. 14
3-4 p.m. EST
              Speakers: Gerald J. Ivor Benjamin, Dr. Churchwell, Mandell Jackson (Quest Diagnostics)