---
Monday's Main Events
Artificial intelligence in the clinic and the lab as well as aging as a unique determinant of cardiovascular health headline two Main Events.
---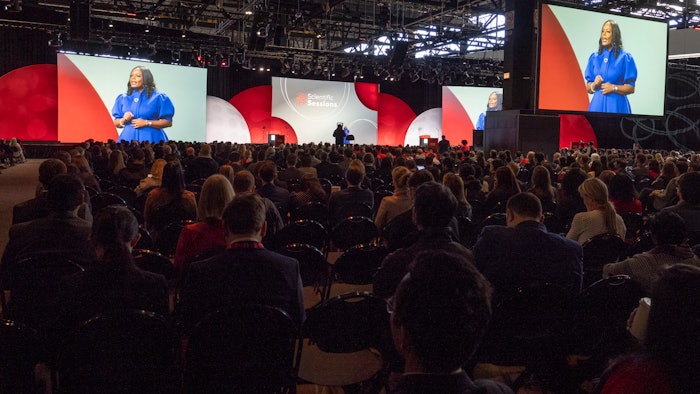 8-9:15 a.m. | Main Event II
This is a not-to-be-missed session at the clinicaltranslational interface. It has high relevance to clinicians, researchers and patients with varying levels of interest and expertise related to how we leverage emerging data opportunities to enhance cardiovascular health and disease. We start with a primer on AI in cardiovascular care — how does it work, what data does it require, and what's already being done in this space to impact cardiovascular care. Next, we examine use cases for how AI can address our clinical biases and blind spots. This is followed by a reality check from the "data police" — methodologists highlighting the pitfalls, potential biases generated from AI and how AI has the potential for real harm. This is followed by another reality check on the need for precision in our scientific and clinical approaches when we think about training, validation and application of AI-based models across scientific and clinical contexts.
9:45-11 a.m. | Main Event II
This session will address cardiovascular aging at the epidemiologic, patient and molecular levels. The speakers will span the gamut of population-level insights to molecular details underpinning aging in the cardiovascular system. Attendees will learn about cuttingedge ideas from thought leaders in the aging domain and hear about the future of clinical and translational research in aging. This marquee session will conclude with a panel discussion to identify the next steps in the field of cardiovascular aging.
9:45-11 a.m. | 114/Nutter Theater
3:15-4:05 p.m. | Main Event II