---
Late-Breaking Science and Featured Science presentations for Monday
Achieving equity in prevention and artificial intelligence at the bedside are the focus of today's two Late-Breaking Science sessions.
---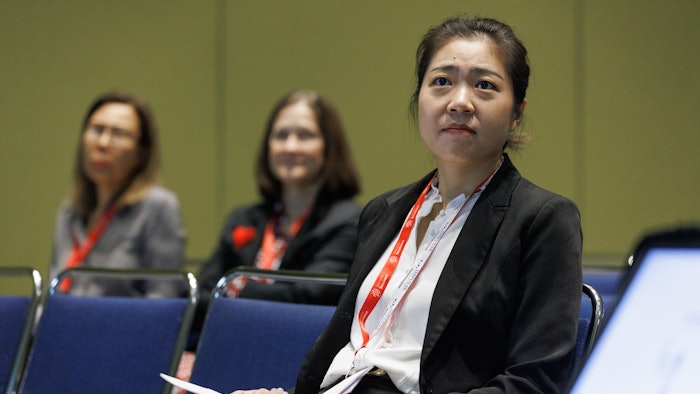 LBS.07: From Local to Global: Achieving Equity in Prevention
8-9:15 a.m. | Main Event I
Hypertension Treatment in Nigeria Program: Early Results of a Type 2 Hybrid Effectiveness and Implementation Interrupted Time Series Trial (HTN Program)
A Cluster Randomized Trial of Automated Referral to Centralized Pharmacy Services for Evidence-Based Statin Initiation in High-Risk Patients
Effects of Intensive Blood Pressure Lowering Treatment in Reducing Risk of Cardiovascular Events (ESPRIT)
Effect of a Multifaceted Implementation Strategy on Blood Pressure Control in Low- Income Patients: A Cluster Randomized Trial (IMPACTS)
LBS.08: Artificial Intelligence at the Bedside
9:45-11 a.m. | Main Event I
Screening for Peripartum Cardiomyopathies Using an Artificial Intelligence Enhanced Digital Stethoscope: A Randomized Clinical Trial (SPEC-AI )
Novel AI Technology to Improve Risk Stratification of Patients Without Obstructive Coronary Artery Disease Undergoing CCTA: The Oxford Risk Factors and Non-Invasive Imaging (ORFAN) Study
Validation of a Speech Analysis Application to Detect Worsening Heart Failure Events in Ambulatory Heart Failure Patients
Artificial Intelligence Enabled Rapid Identification of ST-Elevation Myocardial Infarction Using Electrocardiogram (ARISE): A Pragmatic Randomized Controlled Trial (ARISE)
Monday's Featured Science
Novel Approaches in MI — Hype or Hope?
8-9:15 a.m.
Exercise Is Life (and Death) — Approaches in Athletes, Arrhythmias and Heart Failure
9:45-11 a.m.
From Artery to Veins — A Fantastic Journey
1:30-2:45 p.m.