---
Looking to TAVI's future
More patients may benefit from transcatheter aortic valve implantation
---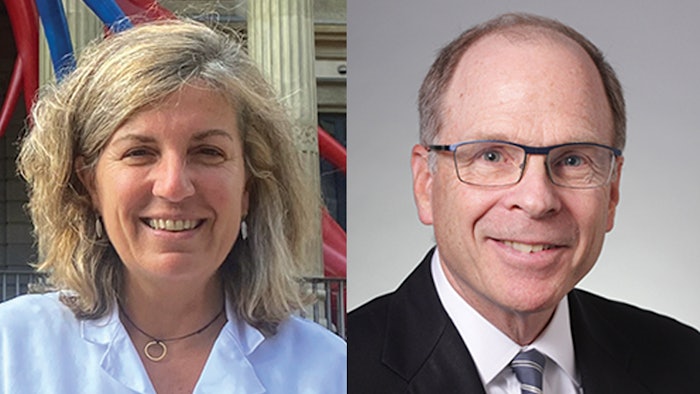 For patients diagnosed with aortic stenosis, relief of symptoms and longer survival are two important goals of therapy.
So what are the best strategies for achieving them? That discussion will take center stage during Saturday's session, Valve-tastic! What's the Latest and Greatest in Lifetime Management, Imaging, Science and Technology in Valvular Heart Disease.
An expert panel will provide a high-level overview of cutting-edge developments in valvular heart disease, examining lifetime management issues, new multimodality imaging insights, what's hot in basic and translational science and what's next in technology and clinical trials.
Marta Sitges, MD, director of the Cardiovascular Institute at the University of Barcelona in Spain, is among the panelists who will discuss the pros and cons of transcatheter aortic valve implantation (TAVI) in patients with the potential for longer life expectancy.
"Currently, we have two options to treat aortic stenosis — open heart surgery or TAVI," Dr. Sitges said. "We must take the best option for each patient. There are pros and cons.
"I tell my patients, we are changing the course of the disease of aortic stenosis when we do an intervention, a disease which will kill you if it's not treated. But that's not curing the disease. That's changing, dramatically, the outcome of the disease. Patients often ask if we have something that will dissolve the calcification of the valve, but we don't have that. Maybe in the future we will. For now, replacing the diseased valve by TAVI or SAVR is a good approach."
Dr. Sitges reminds her colleagues that TAVI was developed as an alternative when surgery wasn't possible — specifically for high-risk patients, such as older people. However, as TAVI technology and safety have improved, it may be worth considering in younger patients as well.
It's about "lifetime management," she said. "I don't think there's a one size fits all. It depends on each patient."
Fellow panelist Patrick T. O'Gara, MD, cardiologist at Brigham and Women's Hospital in Boston, will expand on challenging issues in lifetime management and underscore the importance of "a highly functional multidisciplinary team" when weighing treatment choices.
"Helping patients understand the limitations of TAVI is important especially given the very high expectations for its use," Dr. O'Gara said.
Additionally, the session will include a look at results of recently reported TAVI studies and information from the STS cardiac surgery database.
"Decisions that may eventually lead to multiple aortic valve interventions over the lifetime need to be reached very carefully," he said. "For the attendees, it will also be important to consider more effective ways to screen for aortic stenosis in the communities we serve and facilitate referral for evaluation."