---
American Heart Association selects six Distinguished Scientists for 2023
---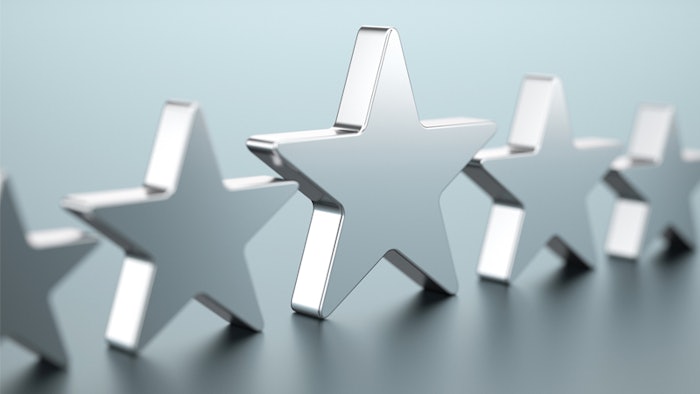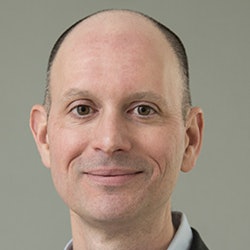 Patrick Ellinor, MD, PhD, FAHA
Acting Chief of Cardiology, Massachusetts General
Hospital Director, Cardiovascular Disease Initiative,
Broad Institute of MIT and Harvard
Dr. Ellinor grew up in Cincinnati and graduated from the University of Cincinnati with a degree in biology. He then attended Stanford University for medical and graduate school, where his doctoral work focused on the structure and function of calcium channels. From there, he moved to Boston for medical residency at Brigham and Women's Hospital, followed by fellowship training in cardiology and cardiac- electrophysiology at Massachusetts General Hospital (MGH). In 2001, he joined the faculty at MGH and split time between research and the clinical care of patients with arrhythmias.
In 2016, Dr. Ellinor became the director of the Demoulas Center for Cardiac Arrhythmias at MGH. He's also a professor of medicine at Harvard Medical School. He's a member at the Broad Institute of MIT and Harvard and director of the Cardiovascular Research Initiative. In 2022, he became the acting chief of cardiology and co-director of the Corrigan-Minehan Heart Center at MGH.
Dr. Ellinor has always been intrigued with human genetics, so his research lab began with a focus on trying to identify the genetic basis of early-onset atrial fibrillation. This work in turn led to the establishment of the AFGen Consortium, an international group of investigators studying the genetics of atrial fibrillation. In the ensuing years, they have led large-scale genetic analyses for atrial fibrillation and many other cardiovascular diseases. His lab is now largely based at the Broad Institute and has expanded to a wide range of topics that includes cardiovascular disease mechanisms, single-cell sequencing, the application of machine learning to cardiac data and the development of new therapies for cardiovascular diseases.
Outside of work, Dr. Ellinor enjoys spending time with his family, their cute, but rather clueless dog, reading, sailing and working as a part-time contractor around the house.
---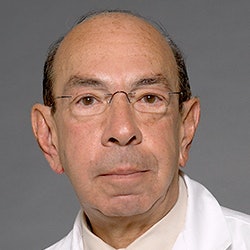 Carlos M. Ferrario, MD, FAHA, FAPS, FACC
Professor Emeritus, Department of Surgery, Atrium
Health Baptist Hospital,
Wake Forest School of Medicine
Winston-Salem, North Carolina
Dr. Ferrario is professor emeritus (surgery) and founder of the Hypertension and Vascular Research Center, Atrium Health Wake Forest School of Medicine.
He Ferrario received worldwide recognition for his groundbreaking contribution to identifying angiotensin-(1-7) and the importance of angiotensin converting enzyme 2 in regulating cardiac function and blood pressure control. Dr. Ferrario and collaborators' seminal research on Ang-(1-7) included the identification of the enzymes generating Ang-(1-7) from angiotensin I and the first in-vivo identification of ACE2 as the enzyme converting Ang II into Ang-(1-7). Dr. Ferrario's contribution to Ang-(1-7) cemented the rationale for developing Ang-(1-7) as a therapeutic target based on his original demonstration that low levels of Ang-(1-7) expression in primary hypertension were reversed by medicating patients with inhibitors of ACE. Dr. Ferrario's and colleagues' research contributions have surpassed the field of cardiovascular disease as Ang-(1-7) acts as a negative inhibitor of autoimmune diseases, liver cirrhosis, Type 2 diabetes, toxemia of pregnancy and cancer.
Multiple international awards attest to Dr. Ferrario's scientific achievements, including the 2009 Novartis Award for Hypertension Research from the AHA Council on Hypertension. He has authored or co-authored 516 peer-reviewed manuscripts and 78 chapters in books and has published five books.
Dr. Ferrario credits his love for science on his past relationship with Cleveland Clinic's Irvine H. Page, MD, who pioneered the study of hypertension, promoted the development of hypertensive drugs and raised national awareness about hypertension and atherosclerosis.
Under Dr. Page's tutelage, Dr. Ferrario established a premier program in the neurobiology of hypertension at the Cleveland Clinic, serving as chair of the newly created Department of Brain and Vascular Research (1984-1992) and member of the Foundation's Board of Governors (1985-1990). He joined the Wake Forest School of Medicine as chair of the Hypertension Center in 1992.
---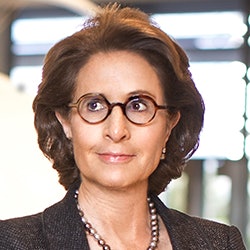 Judith S. Hochman, MD, MA, FAHA, FACC
Senior Associate Dean for Clinical Sciences
Founding Co-Director, Clinical and
Translational Science Institute
NYU Grossman School of Medicine/NYU Langone Health
Dr. Hochman is senior associate dean for clinical sciences, founding co-director of the NYU Clinical and Translational Science Institute, Harold Snyder Family Professor, associate director of the Division of Cardiology and director of the Cardiovascular Clinical Research Center at NYU Langone Health/NYU Grossman School of Medicine.
Dr. Hochman received her MA in cellular and developmental biology from Harvard and her MD from Harvard Medical School. She was a coronary care unit director for 20 years and developed an experimental model that demonstrated reduced adverse global left ventricular remodeling by late reperfusion post myocardial infarction. As study chair, she developed and led NHLBI-funded international trials testing the role of revascularization for patients with ischemic heart disease, from cardiogenic shock to stable coronary disease: SHOCK, OAT, ISCHEMIA. These trials led to new/revised recommendations regarding the role of revascularization in practice guidelines. She was the first to test a pharmacologic agent in a randomized controlled trial in cardiogenic shock and was among the first to study sex differences in acute coronary syndrome and to design and launch randomized trials on COVID-19.
Dr. Hochman has served on the NHLBI Board of External Experts, American College of Cardiology/American Heart Association Task Force on Practice Guidelines, the AHA Strategic Advisory Coordinating Committee and the FDA Cardiovascular and Renal Drugs Advisory Committee. She was the inaugural director of the AHA-funded Soter Center for Women's Cardiovascular Research, where she led a team of investigators conducting synergistic basic, clinical and population science projects. She has authored over 400 publications and served on many editorial boards.
She is the recipient of the 2008 AHA Women in Cardiology Mentoring Award; 2014 AHA Clinical Research Prize; ACC 2016 Distinguished 23-112 Scientist Award (Clinical Domain); AHA 2018 Council on Clinical Cardiology James B. Herrick Award for Outstanding Achievement in Clinical Cardiology; and 2023 Distinguished Achievement Award. She was also the European Society of Cardiology 2020 Rene Laennec Lecturer.
---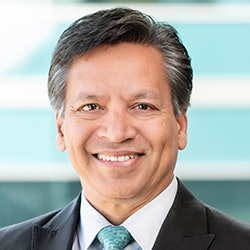 Deepak Srivastava, MD, FAHA
President and Senior Investigator, Gladstone Institutes
Professor, University of California San Francisco
Dr. Srivastava is the president of the Gladstone Institutes, director of the Roddenberry Stem Cell Center at Gladstone and a professor of pediatrics and biochemistry and biophysics at the University of California, San Francisco (UCSF) Medical Center. He holds the Robert W. and Linda Mahley Distinguished Professorship.
He received his BS from Rice University, MD from the University of Texas and, trained in pediatrics at UCSF and in pediatric cardiology at the Children's Hospital of Harvard Medical School. Before joining Gladstone in 2005, Dr. Srivastava was a professor in the Departments of Pediatrics and Molecular Biology at the University of Texas Southwestern Medical Center in Dallas. 
Dr. Srivastava's laboratory discovered genetic bases for cardiac septal and valve defects and revealed complex signaling, transcriptional and translational networks that regulate progenitor cells to adopt a cardiac cell fate and subsequently fashion a functioning heart. He has leveraged this knowledge to understand disease mechanisms using induced pluripotent stem cells, leading to new therapeutic candidates for heart disease. His laboratory also used developmental gene networks to reprogram resident cardiac fibroblasts directly into cardiomyocyte-like cells for regenerative purposes in the setting of heart failure.
Dr. Srivastava has founded two biotechnology companies to translate his work toward clinical trials, served as president of the International Society for Stem Cell Research and is a member of the American Academy of Arts and Sciences and the National Academy of Medicine.
---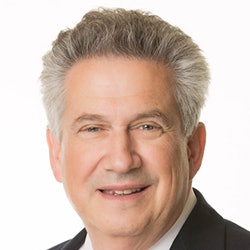 Jeffrey I. Weitz, OC, MD, FAHA, FRCPC, FACP, FRSC, FACC, FESC, FCAHS
Professor of Medicine and Biochemistry and
Biomedical Sciences, McMaster University
Executive Director, Thrombosis and Atherosclerosis
Research Institute
Dr. Weitz is a professor of medicine and biochemistry and biomedical sciences at McMaster University, executive director of the Thrombosis and Atherosclerosis Research Institute and past president of the International Society on Thrombosis and Haemostasis. Board-certified in internal medicine, hematology and medical oncology, Dr. Weitz focuses his clinical practice on patients with thrombotic disorders. His research spans the spectrum from basic studies in the biochemistry of blood coagulation and fibrinolysis to animal models of thrombosis to clinical trials of antithrombotic therapy.
The breadth of his work is highlighted by his over 650 publications in journals as diverse as the Journal of Clinical Investigation, Journal of Biological Chemistry, Biochemistry, Circulation, Blood, Annals of Internal Medicine, New England Journal of Medicine and Lancet. He also has written 76 book chapters.
The recipient of numerous awards, Dr. Weitz is an officer of the Order of Canada, a Fellow of the American Heart Association, the Royal Society of Canada and the Canadian Academy of Health Sciences.
---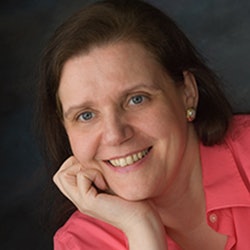 Cornelia M. Weyand, MD, PhD, FAHA
Professor of Medicine and Immunology, Mayo Clinic
Professor Emerita, Stanford University
Dr. Weyand is a professor of medicine and immunology at the Mayo Clinic College of Medicine and Science and the Mayo Alix School of Medicine. She holds joint appointments in the Departments of Immunology and Cardiology and leads the Program in Immunity and Inflammation, a translational program bridging basic immunology to disease.
Dr. Weyand earned her MD in Germany, followed by a fellowship at the German Cancer Research Center and a residency at Hannover Medical School in Germany. She subsequently completed a fellowship in immunology at Stanford University. Dr. Weyand joined the Mayo Clinic in 1990, became a professor of medicine and immunology in 1998 and the Barbara Woodward Lips Professor of Medicine & Immunology in 2000.
From 2004 to 2009, she was the David Lowance Professor of Medicine at Emory University, where she served as the director of the Lowance Center for Human Immunology and the Division of Rheumatology. In 2009, she returned to Stanford University, where she became the chief of rheumatology and immunology and the director of the Center for Translational Medicine. Dr. Weyand remains a faculty member at Stanford University as professor emerita.
Dr. Weyand is an elected member of the American Society for Clinical Investigation and the American Association of Physicians. She was named a Notable Woman in Science and Medicine by the Helmholtz Association. The National Institutes of Health have continuously supported her research program since 1993. She has presented 44 named lectureships and given more than 400 presentations. Her research team has published more than 450 manuscripts. Her current H-index is 138, documenting her wide-reaching impact in the scientific community. 
Dr. Weyand's contributions to science have followed the arc of how immune responses deviate from host protection to tissue damage. Her primary focus has been on autoimmune diseases; specifically, atherosclerotic disease and the vasculitides.