---
Q&A With Nobel Laureate Edvard Moser, PhD
Studying how our brain helps us find our way from point A to point B
---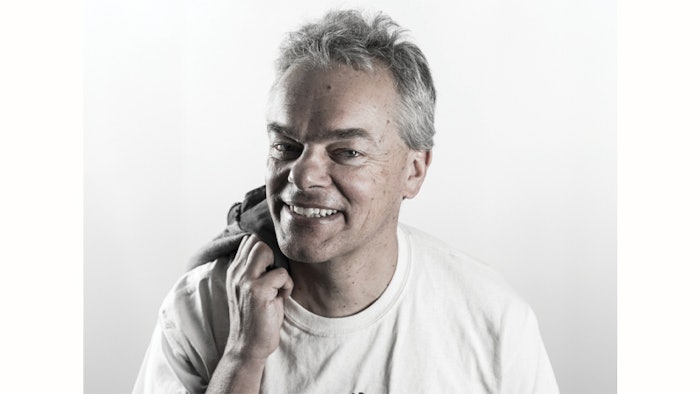 Most of us take navigating for granted. Somehow, our brain knows where we are and how to tell us where we are going without a lot of conscious thought. We know where we are in relation to landmarks around us such as trees and streets, without questioning it.
But deep within our brain, a lot of activity is going on that creates an internal mental map, which in turn helps us find our way around. Nobel Laureate Edvard Moser, PhD, professor at the Norwegian University of Science and Technology in Trondheim, Norway, has spent much of his life studying those regions of the brain and how they work. He'll bring his expertise to Sunday's Nobel Laureate Lecture with his presentation, "Neural Computation of Space and Time."
Prior to Scientific Sessions 2023, Scientific Sessions Daily News visited with Dr. Moser about his research, findings and finding our direction.
Q. You have been studying neuroscience and neurophysiology for almost 40 years. How did you first get involved in that area?
Dr. Moser: As a young psychology student, I was inspired by pioneering studies on the neural basis of memory as well as vision, which I learned about in undergraduate classes in 1984-1985. This motivated me to approach professor Per Andersen, PhD, at the University of Oslo, a leading figure in Norwegian neuroscience at the time, highly recognized for his work on the physiology of neurons in a brain structure called the hippocampus. I did my PhD with him (as did my long-time collaborator and fellow professor May-Britt Moser, PhD), and through this work was introduced to John O´Keefe, PhD, FRS, FMedSci, who had discovered place cells. Dr. O´Keefe taught me the basics on place cells, enough for Dr. May-Britt Moser and me to set up a lab in Trondheim, Norway, some years later.
Q. In 2005, you and Dr. May-Britt Moser discovered a type of cell close to the hippocampus that is important for determining relative position. What went into that discovery, and what did it mean for the field of neuroscience?
Dr. Moser: We discovered grid cells, a specialized cell in the brain´s entorhinal cortex that is active each time an animal (or human being) is at a certain subset of positions in the environment. These positions form, for each cell, a hexagonal lattice spanning the entire available space. Grid cells are thought to serve as a coordinate system for mapping of spatial position, which animals use to find their way in the environment.
We were familiar with John O´Keefe´s discovery of place cells and wanted to understand how they are generated. We explored brain areas with strong neural projections into the place cell area, including the entorhinal cortex. We expected to observe some sort of spatial tuning also in the inputs from this area, like in place cells themselves, but were surprised by the lattice-like firing of the entorhinal cells, which no one expected.
It provided insights into an entirely new system for position coding in the brain, located primarily in the entorhinal cortex. (We discovered many other spatial cell types there later). Second, it opened the doors for studies of neural coding or computation. We and others proposed models for how the hexagonal firing could be generated, inspiring an entire new branch of computational neuroscience. Investigators explore coding in grid cells as a gateway to understanding high-level cognitive functions in the brain.
Q. You, along with Dr. May-Britt Moser and Dr. O'Keefe, won the Nobel Prize in Physiology or Medicine in 2014 for research related to that discovery. What did it mean to you to receive that award?
Dr. Moser: It brought attention to the major advances that had been made over the past few decades in understanding the neural computations underlying cognitive functions. Grid cells provide an easy access route to a high-level brain function — spatial coding and navigation — and I think the prize has drawn attention to the advances in mechanisms of cognition for the more general public. Of course, I am honored that our work was recognized, at the same time as I am fully aware that we have been standing on the shoulders of giants.
Q. Your presentation at Scientific Sessions is titled, "Neural Computation of Space and Time." Can you give us a peek at what you'll be discussing and what attendees might take away from it?
Dr. Moser: I will discuss the neural basis of space and time coding in the entorhinal cortex. Space and time perception are brain functions that have a strong innate contribution: They determine how we experience the world. I will show how space is coded by collective activity in hundreds to thousands of neurons in the medial entorhinal cortex, whereas equally large assemblies of neurons encode the passage of time in the lateral entorhinal cortex, in a very different manner from what we observe in the space-coding system.
I hope people will get a glimpse into the very fast advances that take place today in neuroscience — that they will appreciate how a synergy between new technological developments and an increasing need for theory and models drive the field forward.