---
Scientific Sessions: A meeting of health and hope
On the cusp of its 100th year, the American Heart Association's CEO reiterates the association's vision during the Presidential Session.
---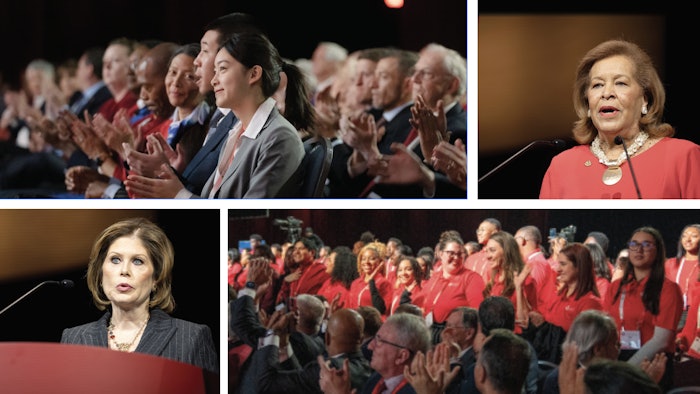 On the cusp of its 100th year, the American Heart Association's vision rings crystal clear: Advancing health and hope for everyone, everywhere.
That was the overarching message presented by Nancy Brown, AHA CEO, during yesterday's Presidential Session.
"We're excited to roll out our vision statement at such an exciting time in our organization's history," she said. "After all, improving and extending the health of current and future generations is why we're all here. And hope inspires every step of the process … from idea to research to ultimately daily practice."
This vision statement also complements the AHA's mission statement: "To be a relentless force for a world of longer, healthier lives."
The AHA has been rooted in science since its founding in 1924. Science, of course, is rooted in researchers and clinicians, Brown said.
"No matter where you fit in the creation and implementation of science, the AHA is here for you," she said. "Together, we are delivering health and hope."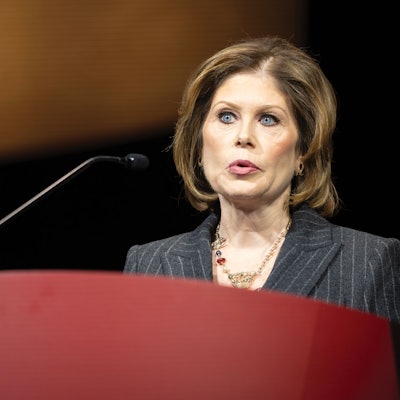 One message of health and hope grabbed the national spotlight last January during a Monday Night Football game when Buffalo Bills safety Damar Hamlin went into cardiac arrest on the playing field. What could have been a tragedy wasn't because of the textbook response by the team's trainers and on-site medical personnel.
"That moment also proved to be profound for our organization," Brown said. "Damar's remarkable 'save' occurred in the midst of our national campaign promoting CPR and AED training. It also happened to be just before our annual Heart Month, which was already planned to focus on CPR and AEDs. The heightened public interest generated by his story became a springboard."
Hamlin inspired the birth of the AHA's Nation of Lifesavers campaign, which has been amplified by the extensive reach of the NFL and its teams.
The campaign is already saving lives, Brown said. Wyatt, a 3-year-old boy, is alive today thanks, in part, to the swift response of the defensive coordinator of the Los Angeles Rams only 12 days after the coach attended AHA CPR and AED training classes at team headquarters.
"On the screen, you see little Wyatt Stanley and Raheem Morris, the coach who helped save his life. Look at those smiles. That's what 'health and hope' is all about," she said.
Brown also highlighted the numerous other ways the AHA makes a difference, thanks to the generous support from partners and donors. She announced a:
$16 million grant from the Helmsley Charitable Trust to create the AHA's Center for Telehealth

$9 million grant from the J.B. and M.K. Pritzker Foundation for the Voices for Healthy Kids program