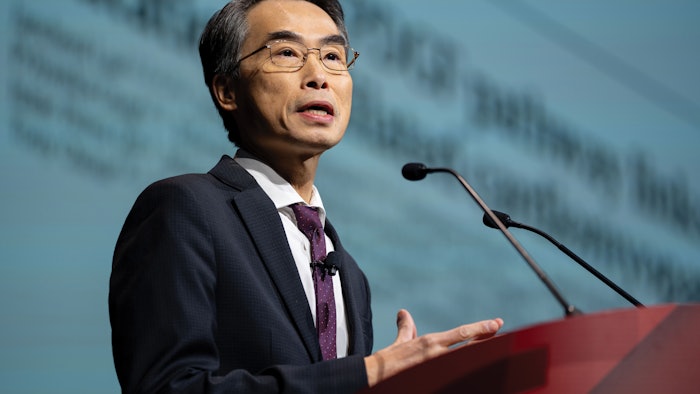 A pioneer and a leader in working with induced pluri-potent stem (iPS) cells, AHA President Joseph C. Wu, MD, PhD, FAHA, has earned a great deal of recognition in his career, including being among the top one-tenth-of-one-percent of the most highly cited investigators in the world from 2018 to 2022.
During an inspiring Lewis A. Conner Lecture at yesterday's President's Session, Dr. Wu explained that the greatest successes in life are never singular. They come through collaboration.
"I believe shared resources are important for science and medicine to advance," he said. "That is, the more we help one another, the more we help ourselves, our current patients and our future generations."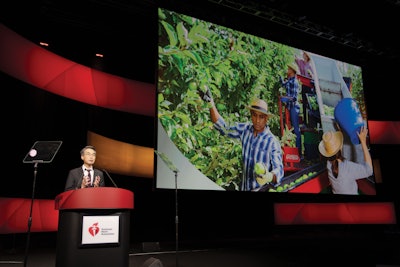 His favorite piece of advice, he said, encapsulates everything he's learned from working as a teen at his dad's pear and apple farm, from his mentors and from his life experiences: Work hard. Work smart. And most importantly, work together.
"We are all better off when we are part of a team, especially when we all work together to do the right thing for the right reasons," he said. "Because cardiovascular disease does not care about any differences that may divide us. Only by uniting our efforts will we make the biggest advances in preventing, and treating, heart diseases for the next decade and for the next century."