---
New digital hub offers professional education to complement lifelong learning
---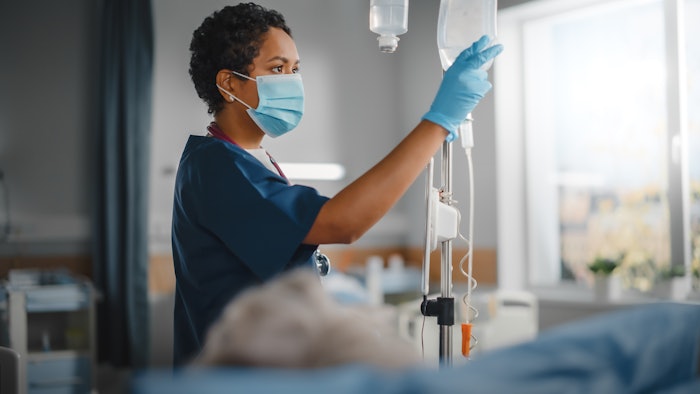 The American Heart Association has launched Intelligo Professional Educational Hub™ to empower health care professionals to advance their skills and stay up to date on medical knowledge in a fast-changing industry.
The science-based digital learning platform complements the AHA's Lifelong Learning continuing education catalog, which has long provided trusted, evidence-based resources for every step of a health care professional's career.
In addition to more than 500 existing educational programs on Lifelong Learning, Intelligo features free, paid subscription and premium content in the following portfolios:
• Stroke: Our comprehensive stroke curriculum enables health care professionals to maintain competency and learn the latest science to improve care and outcomes for stroke patients.
• Telehealth: Our new premium eLearning courses and certificate programs prepare health care professionals to treat patients remotely and provide best practices for telemedicine. 
• Health Equity: Our training prepares health care professionals to identify health disparities and integrate solutions that build health equity into clinical practice to better serve communities and patients.  
Improving patient care and outcomes with telehealth
The pandemic radically changed the way health care professionals serve their patients. Over the past two years, a huge proportion of care has shifted to the virtual landscape as clinicians and patients search for a safe, reliable way to receive needed care. 
Through Intelligo's Telehealth portfolio, the AHA is providing quality telehealth training to increase access to health care and ensure that health care professionals deliver quality remote care. The portfolio features three evidence-based, premium eLearning courses with CE credits developed by the American Board of Telehealth, a national entity powered by the American Heart Association and comprised of telemedicine experts. The portfolio subscription model also includes 12 micro-module courses.
The AHA's telehealth education also provides an opportunity for universities and colleges to equip future health care professionals with skills and knowledge to succeed with virtual care. Institutions with medical programs can add the telehealth courses based in real-world experience to their curriculum so students can learn best practices for using telehealth.
In early 2023, the AHA will launch individual telehealth certification for health care professionals interested in demonstrating their commitment to virtual care. The AHA has a longstanding tradition of certifying high-quality health care organizations and will offer the same gold standard to individual clinicians. This new certification will be available on Intelligo.
Intelligo to expand in 2023
The AHA will broaden Intelligo's course offerings to international audiences with future developments on the hub expected next year. We'll also launch additional portfolios.
Intelligo will evolve to a centralized learning platform with the technological capacity to house all professional education resources, creating a seamless experience for health care professionals.
To learn more, visit the Intelligo area in HeartQuarters in the Heart Hub. AHA staff will be on site to address questions. Explore Intelligo today at intelligohub.org.