---
Preparing for your #AHA22 virtual experience
Make sure your devices are compatible with the platform before your sessions begin.
---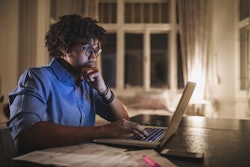 "Know Before You Join"
Supported Browsers
●     We support the most current version of the popular browsers:  Chrome, Safari, Edge, and FireFox.
●      Chrome is the preferred browser.
●      IE 11 is no longer supported as Vimeo Livestream is critical and not available on IE.
If you are unable to successfully login and view the program, follow the steps below for resolving your issue on your PC.
Troubleshooting
Disconnect Institution / Company VPN Access
Ensure that you are disconnected from the institution / company VPN.
Clearing Cache and Cookies
There might be a problem with the web browser's cache and cookies. Try logging in using an "incognito" feature (which usually ignores all your stored cache and cookies).
*while using incognito, some features of the site may not function properly.
If logging in via incognito works, you might need to clear your browser's cache and cookies to be able to log in from a normal window again.
How do I clear my cache?
Every browser has a different way to clear cache and cookies, so you will have to check how to do this depending on what you are using.
Chrome
●      On your computer, open Chrome.
●      At the top right, click the 3 stacked dots.
●      Click "More tools".
●      Click "Clear browsing data."
○      At the top, choose a time range.
○      To delete everything, select All time.
○      Next to "Cookies and other site data" and "Cached images and files", check the boxes.
○      Click "Clear data".
Edge
●      On your computer, open Edge.
●      Press the keys [Ctrl], [Shift] and [Del].
●      A new Window opens. Select the option "temporary services and files."
●      Confirm your selection by clicking on the "delete" button.
FireFox
●      Click the menu button at top right (3 stacked lines) and select "Settings."
●      Select the "Privacy & Security" panel.
○      In the "Cookies and Site Data" section, click "Clear Data."
○      Remove the check mark in front of "Cookies and Site Data."
○      With "Cached Web Content" check marked, click the "Clear" button.
○      Close the "about: preferences" page.
Safari
●      Open "Settings."
●      Tap "Safari."
●      Tap "Clear History and Website Data."
Corporate IT Settings / Antivirus and Firewall Software
Some corporate IT settings will block websites. These corporate Antivirus and Firewall software sometimes automatically block certain websites out of minor suspicions, and the web page following the login page might have been blocked causing you to be unable to login.
If you think there might be a problem with your Antivirus or Firewall software, you can try logging in using a different device. For example, if you are logging in from a desktop computer, try logging in using your mobile phone.
Troubleshooting Livestream:
  •  Turn off Ad-Blocker
  •  Login using a personal device
Mobile Support:
OE Pro is designed with a responsive interface that is mobile-friendly.
Video Networking Requirements:
Chime:  https://docs.aws.amazon.com/chime/latest/ag/network-config.html
Whereby:  https://whereby.helpscoutdocs.com/article/425-network-requirements#config
Whitelisting / Safelisting
Website address for IT security whitelisting/safelisting,
whitelist addresses as shown.
OE Pro Sites:
The event show url:    ahasessions22.heart.org
*.onlineeventapi.com  New *.onlineeventapp.com  New *.freemanco.com  New
https://oepauthentication.azurewebsites.net
https://fileviewer.freemanco.com