---
Louise D. McCullough honored with the 2022 Basic Research Prize
Dr. McCullough's research has identified differences in cell death pathways in experimental models of stroke and examined how aging and inflammation influence recovery.
---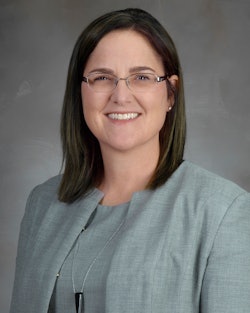 Louise D. McCullough, MD, PhD, FAHA, of the McGovern Medical School at UTHealth Houston, has been named the recipient of the AHA's 2022 Basic Research Prize.
Dr. McCullough's career as a physician scientist is focused on cerebrovascular disease, aging and disparities related to sex and gender. Her research identified differences in cell death pathways in experimental models of stroke, findings now extended to a large number of clinical diseases, including stroke and neurodegenerative diseases. She has examined how aging and inflammation influence recovery after a stroke, and identified sex differences in the immune response to brain injury. Dr. McCullough's work contributed to the National Institutes of Health's mandate to include females in all pre-clinical research.
"I am deeply honored to receive this award," said Dr. McCullough. "We have seen an amazing growth in our understanding of the biology of sex differences, in both clinical and experimental studies over the past decade. My first and primary area of research focus is the investigation of mechanisms underlying sex differences in stroke. This primary area of interest has shaped both my basic and clinical career and has been the driving force behind my translational efforts over the past decade.
"Early work in my laboratory demonstrated that the response to ischemic injury was distinctly different by sex and that the molecular cell death pathways induced by stroke differed in male and female animals," she said. "This was one of the first studies to show the importance of sex differences in disease models at the bench. These differences were largely unrecognized, as the vast majority of pre-clinical studies only used young male animals. The National Institutes of Health now mandates that both male and female animals be included in all pre-clinical research. Due to this, and the growing interest of understanding how sex differences modulate disease phenotypes and aging, there has been an amazing number of new discoveries. In most fields, not just in neuroscience, but in vascular disease, cancer, dementia and immunity, if you look for sex differences, you are likely to find them. These basic molecular studies have direct translational relevance, as we now know that therapies that are efficacious in men may have no benefit or may even harm women, and vice versa. This has important implications for heart disease, neurodegenerative disorders, stroke, and most recently in the response to the COVID-19 virus. We are now looking at how age-related dysbiosis (pathological shifts in the gut microbiome in the host) impairs stroke recovery, contributes to cognitive decline and can affect women and their children through maternal transmission of their biome. I am deeply committed to improving stroke care and to enhancing the health of women. I am deeply grateful to the American Heart Association for supporting my scientific career over the past two decades, from my first fellowship grant over 20 years ago to my recent MERIT award, and now this Basic Research Prize."
Dr. McCullough is board-certified in neurology, vascular neurology and vascular ultrasound. She is the Roy M. and Phyllis Gough Huffington Distinguished Chair of Neurology at McGovern Medical School in Houston. She is also the chief of neurology and the co-director of the Mischer Neuroscience Institute at Memorial Hermann-Texas Medical Center in Houston.
At the University of Connecticut, Dr. McCullough earned a bachelor's degree in psychology, a master's degree in experimental psychology and a doctorate in neuroscience. She also earned a Doctor of Medicine from the University of Connecticut School of Medicine Farmington. She completed a residency and a fellowship in cerebrovascular disease with a focus on neurology and anesthesiology at Johns Hopkins Hospital in Baltimore.
Dr. McCullough has published more than 280 articles in peer-reviewed journals. She serves on the editorial boards of Acta Neuropathologica, Journal of Stroke and Cerebrovascular Disease and Annals of Neurology. She was the 2016 recipient of the prestigious Javits Neuroscience Investigator Award from the National Institute of Neurological Disorders and Stroke and was awarded the Landis Award for mentorship from the NINDS in 2019.
She is a member of the editorial board for the association's peer-review journal Stroke. Dr. McCullough was previously recognized by the AHA with the 2000 Post-Doctoral Award, the 2003 Women's Board Career Recognition Award, the 2011 Volunteer Recognition Award, the 2018 Stroke Progress Innovation Award, the 2019 Stroke Council Award and the 2021 C. Miller Fisher, MD Neuroscience Visionary Award.