---
Christine E. Seidman to Receive the 2022 Research Achievement Award
Dr. Seidman, along with a team of researchers in her lab, discovered the molecular base of both hypertrophic and dilated cardiomyopathy.
---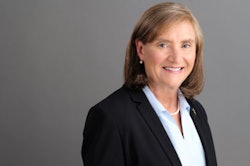 Christine E. Seidman, MD, FAHA, of Harvard Medical School, is the recipient of the 2022 Research Achievement Award, the AHA's highest scientific award, given each year in recognition of outstanding lifetime contributions to cardiovascular research and/or teaching.
"Dr. Christine Seidman is one of the world's most respected physician-scientists who has made groundbreaking discoveries in the genetics of cardiomyopathy," said Association President Michelle A. Albert, MD, MPH, FAHA. "Her work has helped scientists and physicians better understand disease risks and has led to unique new pharmacological treatments. I have had the privilege of learning from her as cardiovascular medicine fellow under her tutelage, and now it is my honor to present her with AHA's highest research award. Congratulations!"
Dr. Seidman, along with a team of research scientists in her lab, discovered the molecular base of both hypertrophic and dilated cardiomyopathy. Working from this discovery point, she was further able to identify pathways that would allow targeted disease treatment. She identified dominant cell mutations that can be linked to 75% of inherited hypertrophic cardiomyopathy. Using experimental models of human heart cells, she was able to demonstrate how these altered biophysical changes affect outcomes such as increased incidents of atrial fibrillation and heart failure. Her work led to the development of mavacamten, a medication that clinical trials have found to be an effective treatment to normalize cell function if they have mutated as a result of cardiomyopathy. The clinical trial results for this medication are currently under review by the FDA for potential approval.
Building from her successful breakthroughs in hypertrophic cardiomyopathy, she and her team began the work that would lead to the identification of multiple disease genes that cause inherited dilated cardiomyopathy. Dr. Seidman's work made gene-based diagnostics for cardiomyopathy possible, which makes early intervention possible, delaying the onset of heart failure. Research within her lab also is credited for identifying gene mutations in cardiac factors related to congenital heart disease, a condition occurring in 1% of live births. Through mentorship, she inspires greatness from clinicians and scientists who are just beginning their careers — setting high quality standards, always looking to improve, and leading by example.
"I am incredibly honored to accept this year's Research Achievement Award on behalf of the many colleagues, trainees and patients whose discoveries uncovered genetic causes and mechanisms for cardiomyopathies," said Dr. Seidman. "Their contributions combined with the support of the association for so many years has provided unexpected insights into disease pathophysiology and propelled the development of targeted therapies. Going forward, I expect we will expand these successes to enable lasting cures."
Dr. Seidman is the Thomas W. Smith Professor of Medicine and Genetics in the department of genetics at Harvard Medical School and professor of cardiovascular medicine at Brigham and Women's Hospital, where she is director of the Cardiovascular Genetics Center. She is also an investigator of the Howard Hughes Medical Institute and a member of the affiliate staff at Boston Children's Hospital and the Dana Farber Cancer Institute. Dr. Seidman is the co-director of the Seidman Lab at Harvard Medical School, which is named for her and her husband (Jonathan G. Seidman), that conducts genetic research into diseases, especially genetic disease related to the heart.
Dr. Seidman earned a bachelor's degree in biochemistry from Harvard University and a Doctor of Medicine from George Washington University School of Medicine and Health Sciences. She completed an internship and residency at Johns Hopkins Hospital, a fellowship in medicine on the cardiac unit at Massachusetts General Hospital and a research fellowship at Harvard University School of Medicine.
She has published more than 400 peer-reviewed research articles and has had editorial roles at several scientific journals including the Journal of Clinical investigation, American Journal of Medical Genetics, and Science. She is a member of the National Academy of Medicine and the National Academy of Science.
Dr. Seidman has been recognized multiple times by the AHA for her outstanding achievements: in 1986 with the Clinician-Scientist Award; in 1992 with the Established Investigator Award; in 1997 with the Edgar Haber Cardiovascular Medicine Research Award and the Helen B. Taussig Memorial Lecture Award; in 1999 with the Basic Science Prize; in 2003 with a Distinguished Scientist Award; in 2016 with the Joseph A. Vita Award; and in 2021 with the Catalyst Award. She is a consulting editor for Circulation and a senior associate editor for Circulation Research.