---
There's no such thing as a small study in improving CVD treatment
Q&A: Suzanne Oparil, MD, FACC, FAHA, FASH, FAPS
---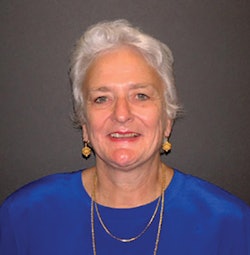 The Convention Coverage Daily News spoke with Suzanne Oparil, MD, FACC, FAHA, FASH, FAPS, about the role of research and the value of clinical trials in treating hypertension in people of all ages. In particular, she spoke of the importance of reaching and educating younger patients as a preventive measure. Dr. Oparil will present her Distinguished Scientist Lecture, "Hypertension Treatment as Cardiovascular Disease Prevention: A Glimpse Into the Future," at 11 a.m. Saturday CST. She is the Distinguished Professor of Medicine, professor of cell, developmental and integrative biology, section chief of vascular biology and hypertension and director of the vascular biology and hypertension program of the Division of Cardiovascular Disease in the Department of Medicine at the University of Alabama at Birmingham.
Q: You have a special interest and expertise in the fundamental mechanisms of cardiovascular disease and the development of novel treatments. Do you have a personal story of how you developed this special interest in your career?
Dr. Oparil: My career in medicine began at Columbia University in New York during the Vietnam war. Because of so many returning veterans, there wasn't room for me to continue at Columbia. My professor suggested I go to Boston to join Edgar Haber, MD, in the lab at Massachusetts General Hospital. I wasn't really interested in lab research, but I went. Dr. Haber, who was chief of cardiology, showed me the real value of research, particularly with a study we did on the role of the renin-angiotensin system in maintenance of blood pressure in persons with upright posture. It was a simple study that assessed renin levels in people without kidneys and their incidence of fainting when they went from a sitting to standing position.
Q: What groundbreaking observations in clinical medicine have you made in this area?
Dr. Oparil: I wouldn't say they are groundbreaking. But that one, simple study didn't cost much, and it eventually led to my work in the use of ACE inhibitors for the treatment of hypertension. This later evolved to studying hypertension in pregnancy and the realization that it may be a precursor to hypertension later in life for some women. This really supports the need to monitor blood pressure at home or in the office on a regular basis. That's something many people don't want to do, or feel is too expensive to do.
Q: How do you continue to influence novel treatments for hypertension?
Dr. Oparil: We know that clinical trials show a benefit of blood pressure reduction in preventing cardiovascular disease and death in older, high-risk individuals. Likewise, observational studies show relationship between blood pressure trajectories early in life and subclinical atherosclerosis. Early detection of hypertension is important in preventing cardiovascular disease later in life. We continue to look at new drug therapies and teaching patients to monitor their blood pressure at home (without obsessing). Newer clinical trials are essential in establishing treatment targets based on ambulatory blood pressure monitoring (ABPM) or home blood pressure measures, including younger, lower-risk participants, utilizing EMR to integrate office, home blood pressure and ABPM measures over time to assess the overall burden of blood pressure elevation, utilizing intermediate endpoints by targeting organ damage as outcomes, as well as developing strategies for more robust, long-term follow-up.

Q: What is the takeaway of your session, and how do you hope to inspire others?
Dr. Oparil: Whether you are a scientist, caregiver, a person who has high blood pressure, or all three, it's important to know that research is extremely valuable and effective in developing newer and more effective ways to treat cardiovascular disease. The studies don't have to be big or expensive to matter. When I began my career, the thinking was that your blood pressure should be 100 plus your age. We've come a long way, due to research and clinical trials. I hope people will realize that hypertension is a very important condition, and we need more research and clinical trials to control or eliminate hypertension.