---
Trials' results compare loop and thiazide diuretics and highlight ineffectiveness of novel fibrate therapy for reducing CV risk
---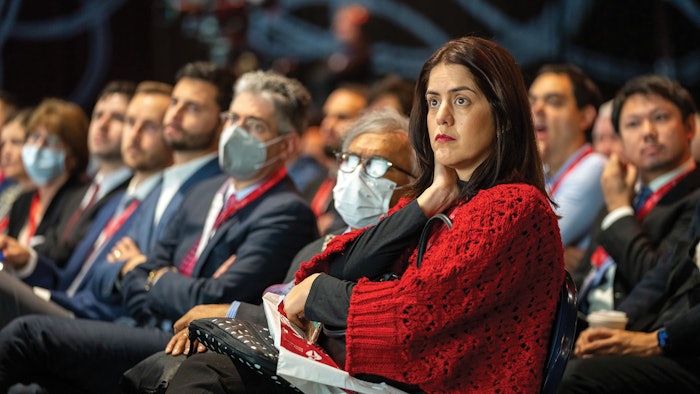 Trials' results compare loop and thiazide diuretics and highlight ineffectiveness of novel fibrate therapy for reducing CV risk
Investigators in three trials on Saturday challenged hypotheses and impact of treatment of patients with heart failure, Type 2 diabetes and hypertension during the Late-Breaking Science session, "Changing Clinical Practice." They found: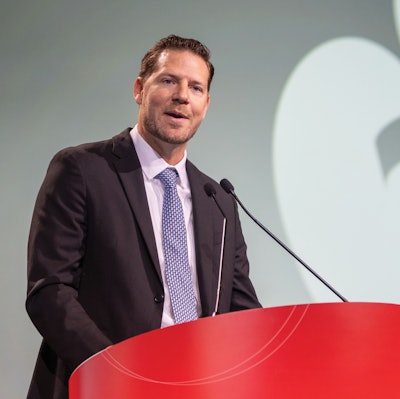 Torsemide didn't reduce mortality compared to furosemide
Furosemide is the most commonly used loop diuretic in HF patients. Yet, data suggest a potential advantage with torsemide. 
In the Comparative Effectiveness of Torsemide Versus Furosemide in Heart Failure: the TRANSFORM-HF Trial, researchers explored whether torsemide is superior to furosemide to treat HF. The trial found no difference in all-cause mortality between patients with HF taking torsemide or furosemide.
The large-scale, pragmatic, randomized, unblinded trial enrolled 2,859 patients with heart failure regardless of ejection fraction during a HF hospitalization. Patients were randomized to a loop diuretic of torsemide or furosemide with investigator-selected dosing. After the first hospitalization, a study follow-up was centralized via the Duke Clinical Research Institute Call Center with clinical care from the patients' usual care providers and support in place to continue the randomized therapy.
During a median of 17.4 months, deaths occurred in 26.1% of patients in the torsemide group and 26.2% in the furosemide group. 
"In this event-driven trial, there was no significant difference in the primary effectiveness outcome of survival between furosemide and torsemide in patients with heart failure," said Robert J. Mentz, MD, the study's co-principal investigator and chief of the Heart Failure Section at Duke University Medical Center in Durham, North Carolina.
Results were similar across prespecified subgroups, including among patients with reduced, mildly reduced or preserved ejection fraction. 
"Given the high-event rate in this patient population, there's a need for implementing current evidence-based therapies that improve outcomes and more well-conducted randomized trials similar to TRANSFORM to provide the evidence base we need to make informed decisions about how to take the best care of our patients," Dr. Mentz said. "We explored a common clinical question and have provided a clear answer, that these two diuretics result in similar clinical outcomes."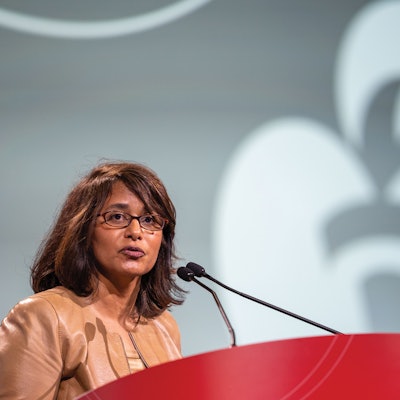 Major multinational trial fails to show lowering triglycerides lowers cardiovascular risk
Pemafibrate, a novel potent PPAR-alpha modulator, didn't lower the rates of first MI, stroke, cardiovascular death or coronary revascularization in patients with Type 2 diabetes with mixed dyslipidemia, according to A Randomized Trial of Pemafibrate for Triglyceride Reduction in the Prevention of Cardiovascular Disease (PROMINENT Trial).  
The international study in 24 countries enrolled 10,497 patients with Type 2 diabetes, mild to moderate hypertriglyceridemia and low HDL-C, and randomized them 1:1 to pemafibrate 0.2 mg tablets BID or placebo with a median follow-up of 3.4 years. 
"While pemafibrate reduced triglycerides, VLDL-C, remnant cholesterol and ApoCIII by 20% to 30%, pemafibrate did not reduce cardiovascular event rates in patients with Type 2 diabetes, mild-to-moderate hypertriglyceridemia, low HDL-C and well-controlled LDL-C," said Aruna Pradhan, MD, MPH, associate professor of medicine at Harvard Medical School in Boston.  "Roughly 10% had a major heart attack or stroke condition with three years."           
After statins, fibrates are the second most commonly used drug to lower cholesterol. The majority of study participants were also taking statin medication. 
"These data highlight the complexity of lipid mediators of residual risk in statin-treated insulin resistant patients," Dr. Pradhan said. "It is possible that beyond the effects on triglyceride-rich lipoprotein remodeling, enhanced clearance of lipoproteins derived remnant catabolism is also needed to neutralize residual risk in hypertriglyceridemia? 
"Ongoing trials of agents that use alternative pathways to lower triglycerides and remnant cholesterol, including ApoCIII and angiopoietin-like protein 3 inhibition, may help to clarify these issues."
The study will be published in the New England Journal of Medicine following the presentation.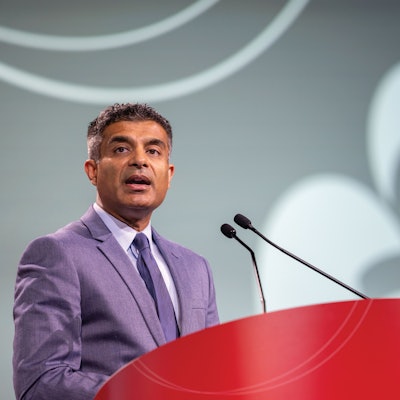 Chlorthalidone wasn't superior to hydrochlorothiazide in patients with hypertension
Current blood pressure management guidelines specify that chlorthalidone may be the preferred thiazide diuretic agent for hypertension management, compared to hydrochlorothiazide (HCTZ). 
Yet, for preventing cardiovascular disease or noncancer death, chlorthalidone wasn't superior to HCTZ at doses commonly used in clinical practice, according to Chlorthalidone Compared to Hydrochlorothiazide for the Prevention of Cardiovascular Events in Patients with Hypertension, the DCP Trial. 
The large pragmatic, randomized control trial enrolled over 13,500 patients with hypertension taking HCTZ (25 mg or 50 mg) at baseline at 537 VA medical centers and community clinics in the U.S. Patients were randomized to stay on their current dose of HCTZ or an equipotent dose of chlorthalidone (12.5 mg or 25 mg).
"We were able to compare the two generic drugs using this low-cost methodology," said Areef Ishani, MD, the study's co-principal investigator and director of the Minneapolis Primary Care and Specialty Care Integrated Care Community (ICC) in St. Paul. 
Most study participants (95%) were taking low-dose hydrochlorothiazide. The majority of the study compared 12.5 mg chlorthalidone to 25 mg hydrochlorothiazide.  
There was no difference between the two drugs at preventing CV disease or non-cancer death or in the secondary outcomes, which included MI, stroke, heart failure and unstable angina requiring revascularization. There was no difference in mean systolic blood pressure between the two groups, but there was a slight increase in the risk of hospitalization for low potassium in the chlorthalidone versus the hydrochlorothiazide group, which quickly resolved with supplements.
A prespecified subgroup analysis, defined by the presence or absence of stroke or MI at baseline, had a significant qualitative interaction (p=0.002). It suggested a nonsignificant increased risk (p=0.051) of a CV event or non-cancer death in study chlorthalidone participants without MI or stroke at baseline. Chlorthalidone was also associated with an increase of hypokalemia.            
Study participants taking chlorthalidone with a history of MI or stroke had a reduced risk of a CV event or non-cancer death. 
"It's difficult to understand that result in the context of an overall negative trial," Dr. Ishani said. "We will need another study specifically looking at these two drugs in patients with a history of MI or stroke to see if this is a true effect." 
When deciding which thiazide diuretic to prescribe, either drug appears to be acceptable for the vast majority of patients with hypertension in these doses. 
"But for patients with a history of MI or stroke, you might consider switching them to chlorthalidone until another study comes out to confirm whether you should or shouldn't," Dr. Ishani said.