---
And the Health Tech Competition winner is…
A new software platform that transforms clinical content into instantly available information takes the prize.
---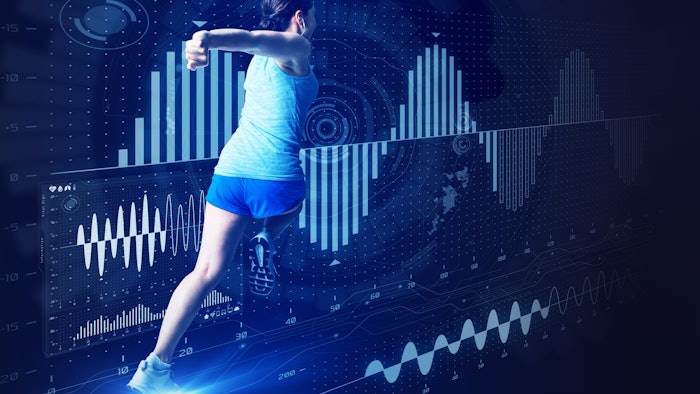 The judges have cast their ballots, and the winner of this year's AHA Health Tech Competition is … AvoMD of Brooklyn, New York.
AvoMD co-founder Laurence Coman presented a no-code software platform that transforms clinical content — guidelines, algorithms, pathways and checklists — into "virtual clinical consults" available instantly at the point-of-care on standalone web/mobile apps and in the electronic health records.
"We've built a solution that takes the clinical knowledge — that could be clinical guidelines, hospital pathways, AI predictions, really any type of clinical knowledge — and it gets transformed into point-of-care physician support without needing coding experience," Coman said. "So we built an application to help clinicians build their own clinical decision-support applications without needing IT or coding knowledge."
Coman said he was honored to receive the award from the judges, who included Robert A. Harrington, MD; Lee Shapiro, MD, and Star Jones, national AHA volunteer, lawyer, TV personality and heart disease survivor. 
"I am honored by the privilege just to be at the AHA and given this opportunity," Coman said. "Both my parents are physicians and to be able to tell them that I'm even presenting at the AHA makes them proud and makes them happy. I'm doing all of this work as a consolation prize to them for not going to med school."
Competition was fierce among the finalists, which included Bloomer Tech, Boston, Massachusetts; Cipherome, San Jose, California; NimbleHeart, Sunnyvale, California; and Opsis, Golden, Colorado.
Bloomer Tech uses ordinary clothing made with advanced fabrics technology integrated with machine learning to turn everyday items — with a focus on women's physiology — into lifestyle medical health care devices. The clothing uses a patented platform called LILY to collect medical-grade data for women. Aceil Halaby, chief operating officer, said this addresses a major problem for women's health care.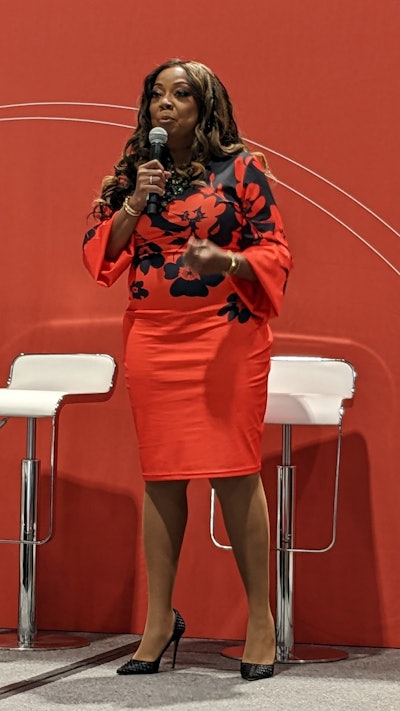 Founded on the belief that everyone deserves the best medicine, Cipherome's goal is to personalize drug treatment by understanding a patient's genomic information and combining that with clinical factors to provide the best drug for a patient. Chief business officer Jose Estabil said adverse medical events in the U.S. and patients being prescribed drugs that may not best fit their needs is a $100 billion problem.
Recognizing the limitations of traditional, exercise-based ECG monitoring, NimbleHeart has created a custom hardware design for its ECG Harness with patent-pending motion artifact reduction technology and a biomechanics-based harness design with shape and sensor locations for men and women and for different body types. CEO Sonal Tambe said these can be used for monitoring from home, the office, gym or alternate care settings. 
Launching this month, Plateful by Opsis is a free smartphone app that will give you the complete picture of your food — from nutritional value and portion size to its impact on the planet. It allows users to tell how healthy their food is, learn how to eat better with motivation and guidance, track their nutrition journey and scan products for simple, actionable food choices. 
AvoMD will receive a membership to the AHA's Center for the Health Technology & Innovation Innovators Network, a consortium that connects entrepreneurs, providers, researchers and payers. Members also have access to the association's digital guidelines, recommendations and best-in-class science as they develop their digital health care technologies.