---
Health Innovation Pavilion unveils cutting-edge technology
Learn about technology on the cutting-edge and watch start-ups pitch their novel ideas.
---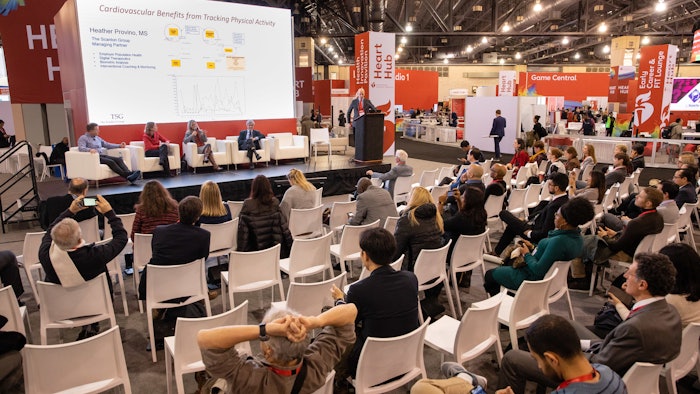 Visit the Health Innovation Pavilion, located in the Heart Hub, to take in all things health technology. Attend the 3-day Health Tech & Innovation Summit and engage with companies and start-ups showcasing their products and services. 
Health Tech Competition
Early Career and Technology – risk of the "doctrepenuer"
Strategically Focused Research Network for Health Technology–the DOT.hf study
Life's Simple 7 and the Intelligent Health Solutions
Doctors with Heart – Live demonstration
Update from the Metaverse
Novel metrics and digital therapeutics
The Apple Fitness Study
Join us for the 2022 Health Tech Competition and watch finalists pitch their health tech start-ups to top physicians, industry leaders and VIPs who can help take companies to the next level.
Competition Days
Day 1:  Health Tech Competition
Date: Nov. 5, 2022
Time: 1-2 p.m.
Day 2: Health Tech Competition
Date: Nov. 6, 2022
Time: 11:30 a.m.-12:30 p.m.