---
Make a Braindate at #AHA22
Looking to meet great people, learn about new things and spark meaningful conversations? It all starts with a Braindate.
---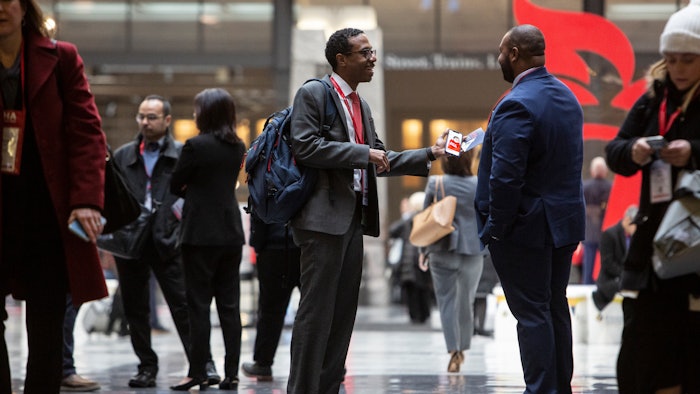 Braindates are knowledge-sharing conversations that you book with others to have one-on-one or in small groups in the Braindate Lounge. They're the best way to brainstorm, solve challenges and share expertise or experiences while connecting with new people.
Here's how to access the Braindate platform on the #AHA Mobile Meeting app:
Log into Braindate: Create your profile link directly from the mobile app first page in the Braindate tab.
Explore the Topic Market: Post, search or filter topics of interest with available space.
Create Topics: Post Braindate topics you would like to discuss. Share your knowledge, experiences and expertise.
Book a Braindate: Send invitations to meet others to discuss their topics in a one-on-one or small group conversation.
Time to Meet Up: Your Braindate will take place in the Braindate Lounge in the Heart Hub (Science & Technology Hall) during meeting hours;  join a 30-minute one-on-one or small 45-minute group up to a six-person session.
How to Host: A Braindate is not a presentation; it is a conversation that stems from a shared interest.
Host Tips:
Make sure everyone introduces themselves and contributes.
Ask the participant(s) what interested them about the topic.
Be transparent and honest about your experience related to the topic: You don't need to be an expert to lead a Braindate.
Share contact information.
Questions?
Need advice on creating a compelling Braindate topic or finding relevant topics? Have questions about how to use the Braindate platform? Learning Concierges will support you in making the most of your experience. Don't hesitate to connect with one of them via the platform in the mobile app or on site in the Braindate Lounge.