---
Paul Dudley White Lecture explores link between poverty, COVID-19 and CVD risk
Internationally acclaimed development economist Esther Duflo, PhD, will present perspectives on global cardiovascular risk reduction.
---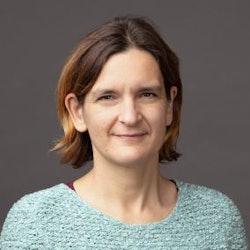 The effect of economics and COVID-19 on cardiovascular risk will be highlighted by Esther Duflo, PhD, in this year's Paul Dudley White International Lecture.  
Dr. Duflo will deliver her lecture titled "Laureate, Storytelling and persepctioves for Syndemic and Global Cardiovascular Risk Reduction," as part of the larger Main Event on Sunday.
She is the Abdul Latif Jameel Professor of Poverty Alleviation and Development Economics in the Department of Economics at the Massachusetts Institute of Technology in Cambridge. She is also a co-founder and co-director of the Abdul Latif Jameel Poverty Action Lab.
Her research focuses on understanding the economic lives of the poor with the goal of helping to design and evaluate social policies. Dr. Duplo has received numerous academic honors and awards, including the 2019 Sveriges Riksbank Prize in Economic Sciences in Memory of Alfred Nobel. She has also received the Princess of Asturias Award for Social Sciences, the A.SK Social Science Award, the Infosys Prize, the David N. Kershaw Award and a MacArther Genius Grant Fellowship.
In addition to those recognitions, she is also the co-author of Poor Economics: A Radical Rethinking of the Way to Fight Global Poverty, which won the Financial Times and Goldman Sachs Business Book of the year award in 2011. More recently, she authored Good Economics for Hard Times.
Dr. Duflo currently serves as the editor of the American Economic Review and is a member of the National Academy of Sciences and a Corresponding Fellow of the British Academy.